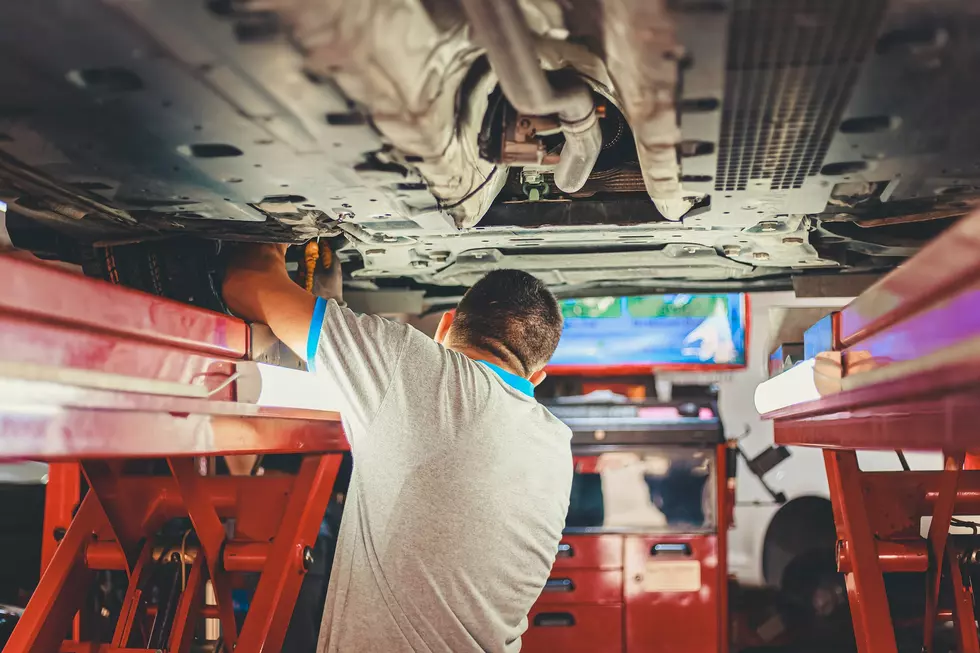 Iowa Has Some of the Cheapest Car Repair Bills in America
Enis Yavuz via Unsplash
Nobody likes paying for car repairs, but in Iowa, you're paying among the lowest prices in America to get your vehicle fixed up.
CarMD is out with its annual state-by-state ranking as part of its Vehicle Health Index and they found that the Hawkeye State is in the top five when it comes to the most affordable car repairs.
Iowa is 33rd in labor costs ($154.96) but has the second lowest parts costs in America ($212), behind only Michigan.
CHEAPEST CAR REPAIRS IN AMERICA (Parts & Labor)
Maine - $349.25
Ohio - $353.76
Michigan - $356.29
Iowa - $359.96
Wisconsin - $361.11
North Dakota - $364.62
Indiana - $364.76
New Hampshire - $370.79
Kansas - $374.44
Vermont - $374.45
South Dakota and Minnesota landed just outside the top ten cheapest states for car repairs in the country.
The Mount Rushmore State was 12th overall despite the 41st highest labor costs in America ($147.27). The state improved by seven spots in this year's survey.
That's offset by some of the cheapest prices for parts ($147.27 - 12th).
The North Star State was right behind South Dakota at number 13 in the country with labor costs of $146.02 (36th) and parts costs of $231.66 (11th).
Minnesota dropped three spots in 2022.
COSTLIEST CAR REPAIRS IN AMERICA (Parts & Labor)
Connecticut - $418.37
Colorado - $417.14
California - $415.66
Georgia - $407.71
North Carolina - $402.61
Utah - $401.65
Virginia - $401.17
New Jersey - $399.61
Alabama - $399.33
Tennessee - $399.11
MOST RECKLESS DRIVERS' VEHICLES
We've all seen 'em.
That souped-up vehicle sitting next to you at the red light or blowing your doors off on the interstate.
When you lay eyes on one of those beauties, the thought runs through your mind - 'Man, I would get in SO much trouble behind the wheel of that bad boy'.
And you're probably right. But which vehicles on the road today are causing drivers to take the most risks?
Most Expensive South Dakota Related Things on eBay
In South Dakota, we've always prided ourselves on having one of the most reasonable cost of living rates in America.
But that doesn't mean that you can't spend a pretty penny when it comes to Mount Rushmore-related items.
All you've got to do is head to
eBay
where, in and among the 98,751 search results for South Dakota, you'll find some things that will set you back plenty.
Worst Parking Lots in Sioux Falls Metro
Let's face it, some of the parking lots in the
Sioux Falls
metro are pretty hard to navigate. Sometimes it feels as though you're taking a risk driving through them on a busy day.
We made a list of some of the worst parking lots in the Sioux Falls Metro. Be extra careful while guiding your vehicle in these tricky lots.
Is the parking lot you dread driving in the most on this list? Take a look and find out.