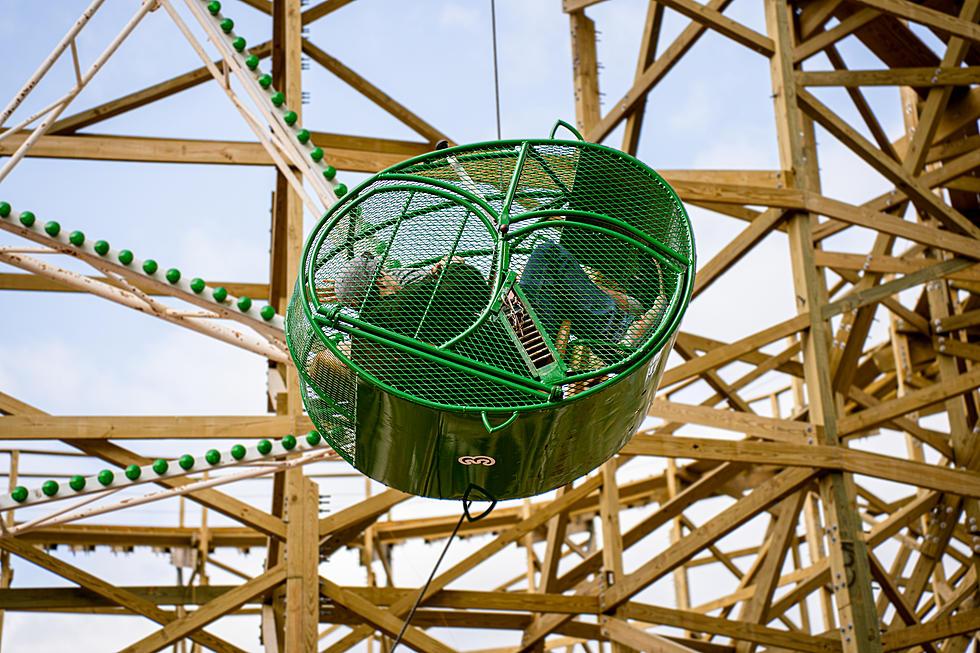 Iowa is Home to One of Longest Operating Amusement Parks in the World [HISTORIC PHOTOS]
Arnolds Park Amusement Park
A go-to spot for families for generations, an Iowa amusement park is celebrating its 133rd season in 2023.
1889 was the year the very first ride, a 60-foot toboggan-like waterslide was built along the bank in what would become Arnolds Park Amusement Park in Arnolds Park, Iowa. Located in the heart of a resort area known as the Iowa Great Lakes, you can see that ride in the background of this photo taken shortly after the turn of the 20th century.
Things have changed drastically over the last 13 decades, but one thing hasn't. It's still an absolutely picturesque setting along the shores of West Lake Okoboji.
By the middle of the 1910s, Arnolds Park had a merry-go-round, bowling alley, skating rink, and even its first coaster. On the 4th of July in 1922, approximately 25,000 people visited Arnolds Park Amusement Park.
Over the years, rides and attractions have come and gone and families have continued to visit. However, there have been plenty of challenges.
In 1965, the amusement park was hit by the Arnolds Park Riot. On the 4th of July weekend, after bars closed, approximately 700 college students damaged property on their way to the beach. The National Guard would have to be called in to stop the vandalism.
Three years later, in 1968, a tornado damaged Arnolds Park Amusement Park. In 1988 it closed for a year. In 1999, a group of investors bought the park with plans for a resort project that would include condos. The community wasn't going to let that happen, raising $7.25 million to save the amusement park. They did it in six weeks.
Today, historic Arnolds Park Amusement Park lives on, with approximately 25 rides, an excursion boat, a beautiful new amphitheater (photo below), and so much more.
Arnolds Park Amusement Park is open daily through Sunday, August 20, and weekends only through Labor Day on Monday, September 4. More details on the park are available here. You can see historic photos from the park's past below.
Historic Photos of Arnolds Park Amusement Park
The area would get the name 'Arnolds Park'
in 1882
, but it would be seven more years before the first attraction, a wooden waterslide, was built and the amusement park would open. More than 130 years later
Arnolds Park Amusement Park
is still going strong and is one of the longest operating amusement parks in the world. Here's a look back at historical photos of the amusement park in Arnolds Park, Iowa, in the middle of the
Iowa Great Lakes
region.
MORE: See 30 toys that every '90s kid wanted
KEEP READING: Check out these totally awesome '80s toys
SEE: 30 Toys That Defined the '70s