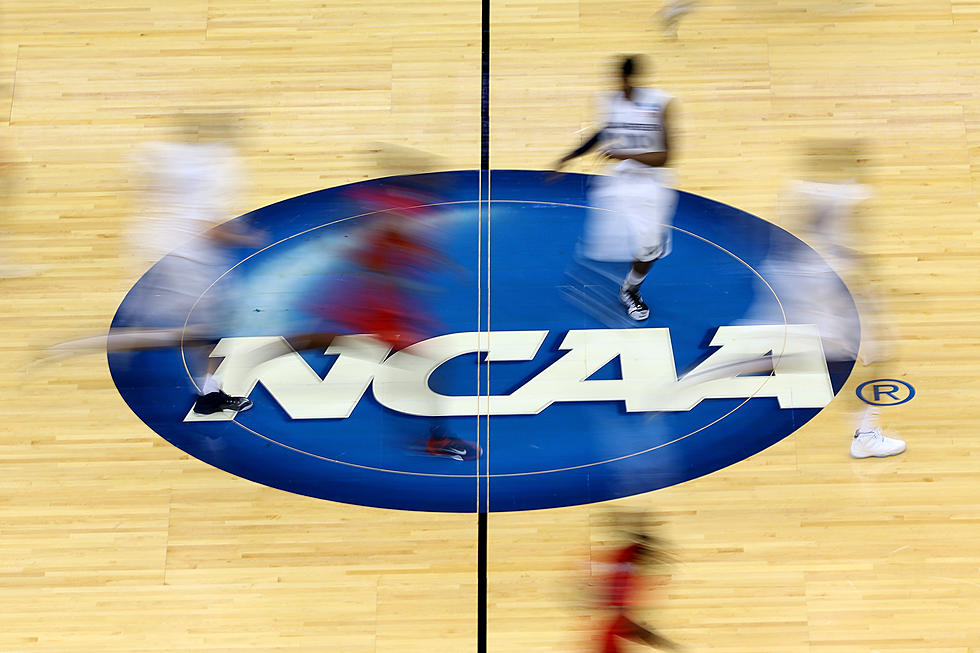 Iowa And Iowa State Investigate Athletes For Betting On Sports
Getty Images
This is the situation that many schools pointed to when gambling on sports became legal nationwide. No school wants to be part of an illegal gambling investigation, but the University of Iowa and Iowa State announced Monday that student-athletes at both schools are being investigated for betting on sports, according to the Cedar Rapids Gazette. 
The Gazette reports that the investigation involves 26 University of Iowa student-athletes across five sports-football, baseball, men's basketball, men's wrestling, and men's track and field. It also includes one full-time athletics department employee. At Iowa State, the Gazette reports that the investigation involves around 15 student-athletes from football, wrestling, and track and field. Both schools stated that they have notified the NCAA of the potential violations.
It is unclear how it came to be that both schools announced the potential violations on the same day. The Gazette reports that the state's third public university, the University of Northern Iowa, is not currently involved in an investigation. While the names of athletes involved have not been released, several Iowa baseball players were absent from the Hawkeye's recent series against Ohio State. The school said in a statement that the athletes were held out due to an "ongoing investigation" and possible NCAA violations.
The Gazette reports that the University of Iowa stated that the investigation does NOT include any former or current head coaches. Iowa State did not mention coaches in its statement yesterday. The NCAA is clear on the rules when it comes to sports gambling. It prohibits "student-athletes, coaches, conference office staff members, institutional athletics staff members and non-athletics department institutional staff members who have responsibilities within or over the athletics department from betting on sports in which the NCAA conducts a championship."
KEEP READING: Here are 50 of the most famous sports goofs
LOOK: These Are the Richest NFL players
To uncover the richest NFL players,
Stacker
consulted
Celebrity Net Worth
and ranked them by their 2022 net worth, calculated using a proprietary formula.