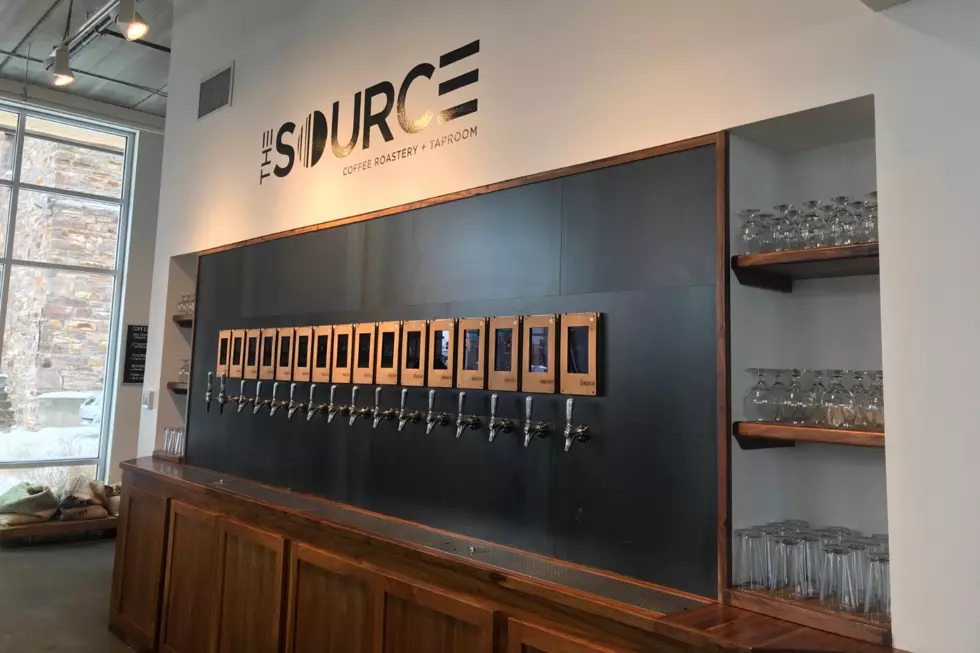 Hometown Tuesday: The Source-Coffee Roastery + Taproom
Credit: Taneil Johnson/ Townsquare Media
This local taste of Sioux Falls is located on North Phillips Avenue in the Jones Building.  Their mission according to their website states, "The Source is an independent and locally owned Specialty Coffee Roaster + Taproom focused on providing world-class coffee, fine wine and signature craft beer from artisan brewers."  Yes you read that right...they serve beer and wine!  This is the place in Sioux Falls to wake up and start your day as well as begin your night out on the town!
On top of the venue's awesome taproom, you will experience coffee from around the globe.  The website also indicates, "Operating as a small-batch roaster, we are committed to buying, roasting, retailing, and wholesaling specialty coffees from around the world.  We embody a relentless focus on quality, which is the result of hard work, experience, and persistence.  Whether it's developing roast profiles, or logging hours behind the espresso machine, we're devoted to refining every area of our craft to assure our coffee is never forgotten."
This is definitely one of the best independent coffee shops in the city to enjoy a cup of coffee on a lazy Sunday morning while writing for the week!  Click here to see what The Source has to offer!