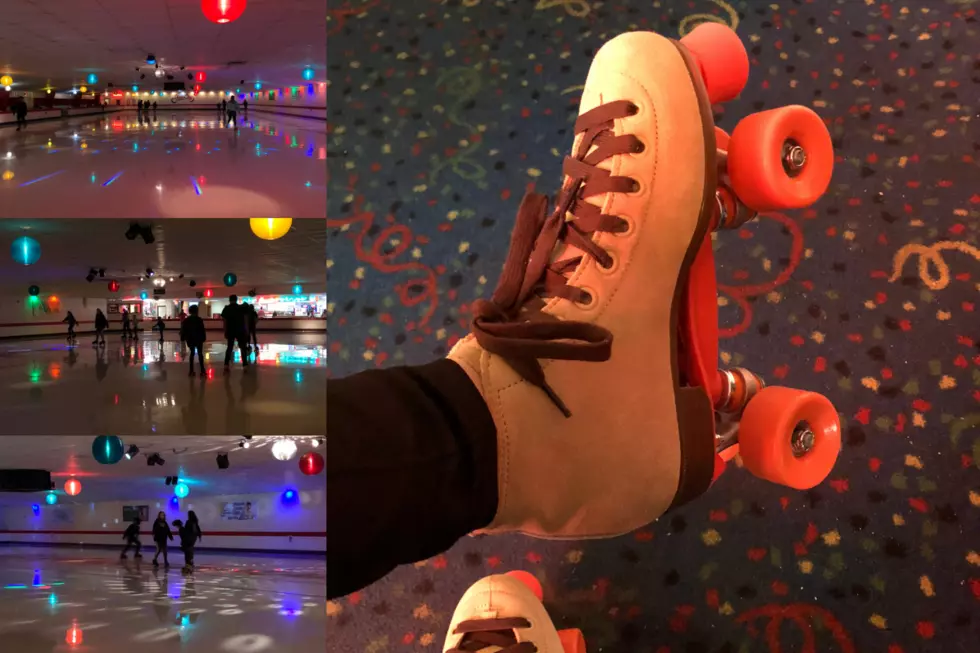 Hometown Tuesday: Skate City
Credit: Christine Manika (TSM)
If you have cabin fever you are probably not alone because I'm sure many of us feel that this cold weather needs to exit the Sioux Empire already!   A visit to Skate City might be just what the doctor ordered to help you end your winter blues!
Believe it or not, Skate City is rolling right along West 3rd Street in Sioux Falls.  It's like a hidden slice of fun!  According to the Skate City website, it has the "largest skating floor in South Dakota". From the outside looking in, it could easily pass for a hockey rink.  However, once inside it is obvious that is 100% roller rink!  The best part about Skate City is that you don't have to be an experienced skater to skate!  Anyone can learn!  The rink offers four, 45-minute classes for just $25 on Saturday mornings.  Parents can even skate for free during the 10 AM to 12 PM open skate session if their children participate in a morning skating class.
Although It's been a long, long time since I have rollerbladed, I have been ice skating since I was 5-years-old, so this wasn't totally unfamiliar territory for me.   At least, that was my initial thought.....However, I can now confirm it's much different skating on solid floors than it is on solid ice!  Well, at least I didn't fall!  I call that a win!
Enter your number to get our free mobile app