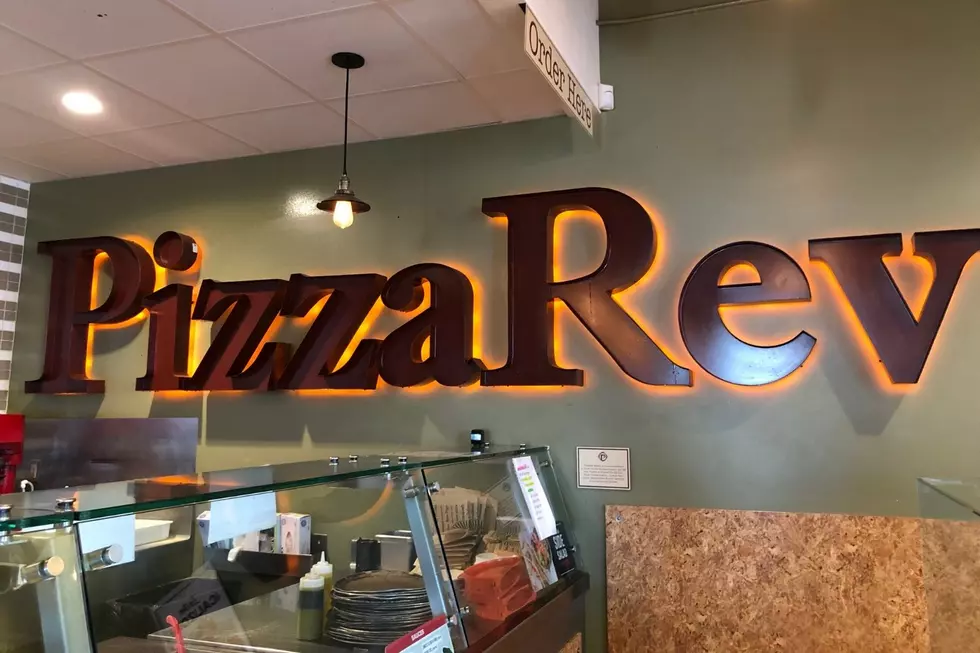 Hometown Tuesday: PizzaRev In Sioux Falls
Christine Manika (TSM)
It's hard to find someone who doesn't like to eat pizza. Honestly, I could not imagine a diet that doesn't include eating a few slices of pizza here and there. How about customizing your very own pizza?  Heck, making your own personal pizza is undoubtedly just as enjoyable as eating it!
So, whether you're in the mood for just a plain cheese pizza or the meat lover's dream, you can create it all at PizzaRev!
Now before you ask, PizzaRev is not only a local establishment.  This particular pizza joint actually has west coast roots. However, PizzaRev boasts one location in South Dakota, and it's right here in Sioux Falls!
PizzaRev is the place to create your own customized, personal pizza.  Seriously, you can eat your entire pizza in one sitting. You can find this pizza paradise right along 49th Street, just across from the Hy-Vee.  According to its website, "PizzaRev specializes in thin and crispy personal-sized artisanal pizza that you build yourself choosing all your favorites from our homemade dough options, all-natural sauces, premium Italian cheeses and over 30 topping options -- all for one flat price! Gluten-free and vegan options also available. Once completed, your pizza is flame-fired in our stone-bed oven in just three minutes." PizzaRev basically affords you the opportunity to create whatever pizza your heart desires or your taste buds are craving!
For me, I love to have a little bit of everything on my pizza.  I love to indulge in a thick crust pizza topped with a lot of veggies, some spicy jalapeños with hot sauce, pepperoni, and that yummy mozzarella cheese that brings the pizza together.
Be sure to stop by PizzaRev and enjoy your favorite customized slice...or your entire creation!
The Best Mac & Cheese In South Dakota? It's In Sioux Falls!