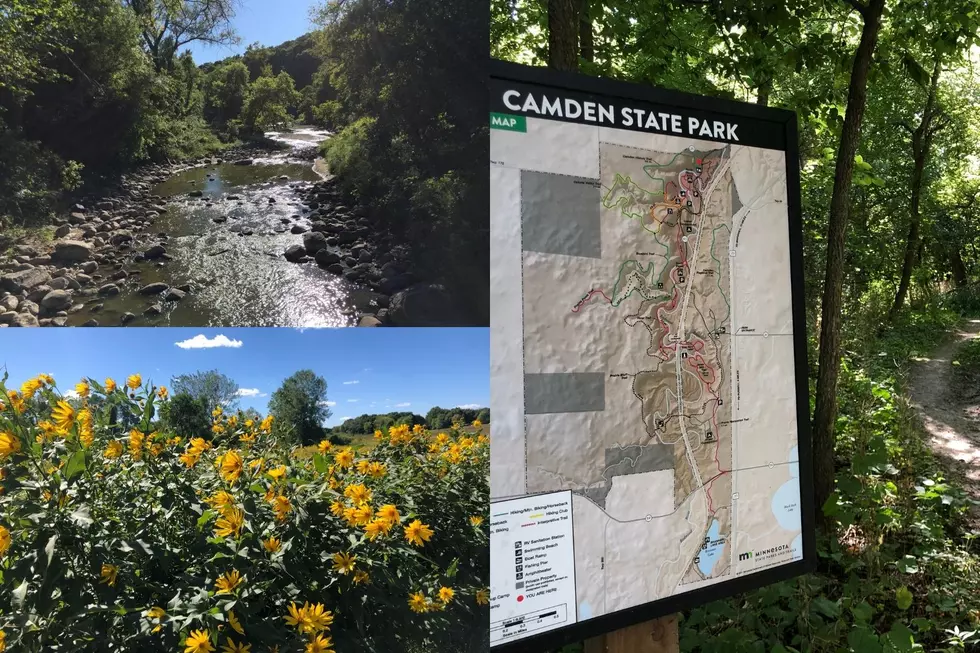 Hometown Tuesday: Camden State Park
Christine Manika (TSM)
Cooler weather is starting to return to the Sioux Empire.  In just a matter of months, snow will be on the ground and it will be too cold to step outside to enjoy the fresh air.
Have no fear!  There are still plenty of opportunities to enjoy Mother Nature before Jack Frost arrives. Camden State Park in Minnesota that is the perfect little hideaway to do just that!
Right along the Minnesota border in Lynd, Camden State Park offers a variety of hiking, biking, running, and camping opportunities.  According to its website,  Camden State Park's "cool wooded valley cuts through the open prairie and offers visitors the opportunity to observe plants and animals of woodlands and prairies.  The prairie comes alive in spring with pasque flowers and prairie smoke...In the fall, goldenrods, asters and gentians bloom on the prairie. Reds, yellows and golds from maples, basswoods, ash, cottonwoods and hackberry make the fall colors great at Camden State Park."  You are really in touch with nature when you visit this Minnesota State Park.
I am an avid runner and I'm always on the lookout to find new trails to explore around the Sioux Empire.  Thankfully I have some friends that are very knowledgeable about the trails in the area. I make it a point join them on their trail adventures.  I am usually running alongside them while they are biking. We recently took the time to explore Camden State Park together.
I have to admit, Camden State Park can be challenging for some people if you aren't used to heavy impact running or biking.  You are either climbing in new heights with hills around every corner or are running on gravel or dirt.  Either way, it's pretty intense.  But I love the challenge!
We were able to tackle about eight miles of Camden State Park.  There was still an incredible amount of ground to cover after our excursion!  I am looking forward to spending another intensive workout at Camden State Park very soon.
Enter your number to get our free mobile app
10 Towns Out-of-Staters Can't Pronounce