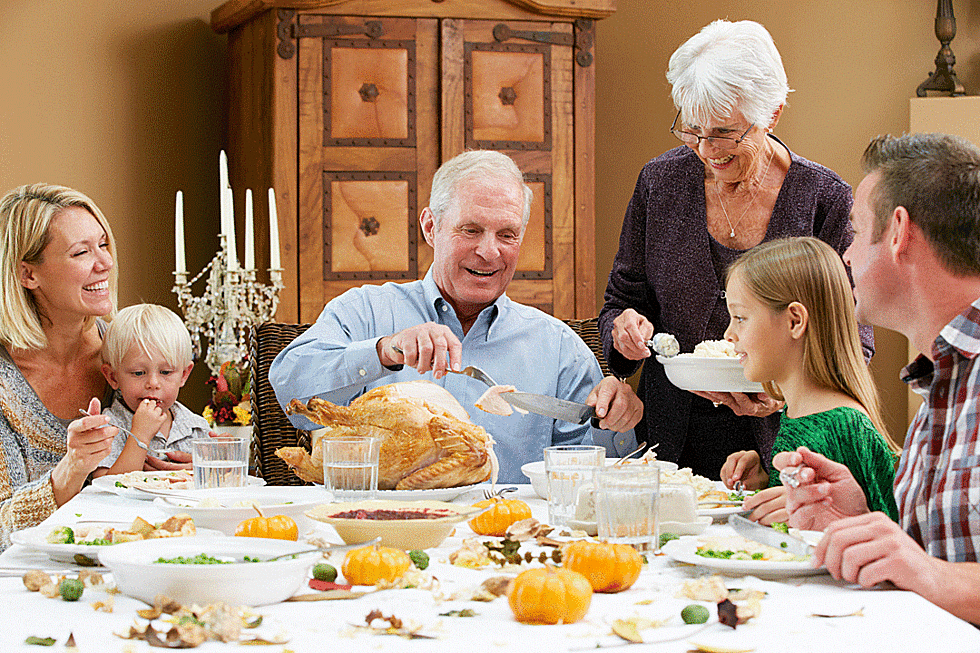 Having A Big Thanksgiving Dinner? CDC Says "Skip It"
iStock
Recently, there have been numerous recommendations about how to celebrate the holidays safely during COVID-19.  First, you hear a report that recommends that it's best to have smaller gatherings.  Then, you see a different article that suggests virtual gatherings for the holidays.  Well...now the CDC is saying that people should just "skip" Thanksgiving all together.
A recent article from MarketWatch is reporting that the CDC says that big Thanksgiving gatherings are considered a "high-risk" activity.  It might be better to just eliminate the big meal all together.  Despite this recommendation, some families and individuals may be choosing to carry on with traditional Thanksgiving festivities.
MarketWatch explains that "53% of consumers say their family holiday get-togethers will proceed amid the pandemic, however, 47% say their get-togethers will be canceled."  This survey was recently conducted by the Morning Consult survey.  Over 2,200 U.S. adults participated in this survey in early September.  The results from the Morning Consult survey also indicated that 74% will be having a smaller gathering than usual this Thanksgiving holiday.
The Morning Consult survey really does a deep dive when it asked people about traveling for the holidays.  According to the report, 68% say they will be traveling less than in recent years.  75% of adults also responded they will not be traveling for or around Thanksgiving.  72% plan to avoid all traveling during the winter holidays.
M. Kit Delgado, an Assistant Professor of Emergency Medicine and Epidemiology at the University of Pennsylvania, explains to MarketWatch what people need to be vigilant about.  This includes exercising extreme caution when eating, drinking, and socializing in a bigger crowd.
If you are planning to host or attend a traditional Thanksgiving dinner, the CDC highly suggests that you continue to exercise good judgment when it comes to your health.  We have to take "baby steps" to return to "normal," however at this juncture, do we even know how to define " normal" or what it even looks like?
Enter your number to get our free mobile app
LOOK: Here are the best small towns to live in across America