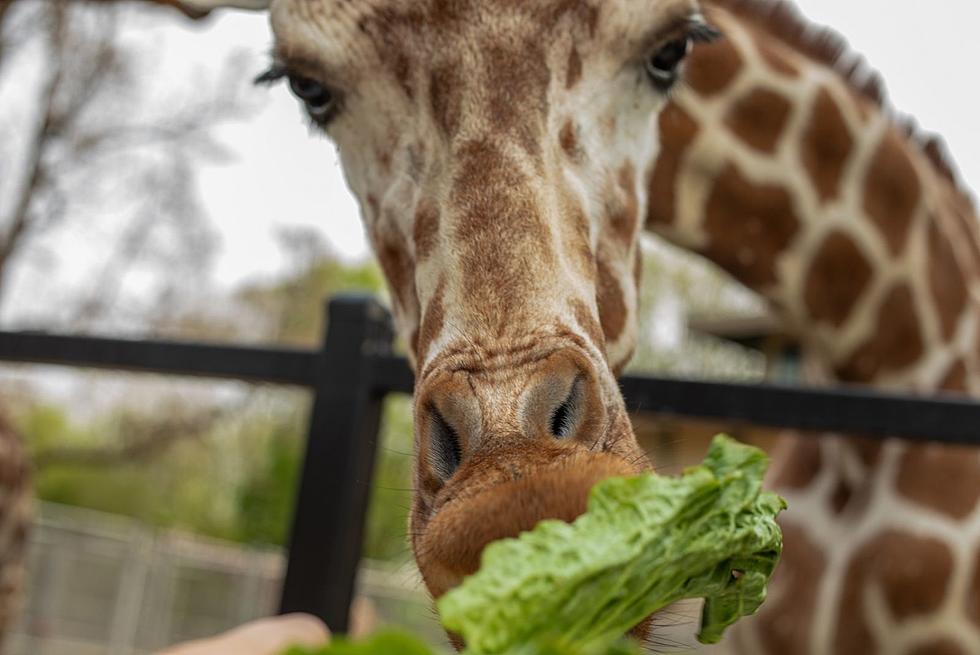 Great Plains Zoo Hosts Exciting Summer Kickoff Day of Fun
Courtesy of the Great Plains Zoo & Delbridge Museum of Natural History and Canva
The Great Plains Zoo (GPZ) in Sioux Falls is gearing up for an exciting milestone as it prepares to launch its 60th season. To kick off the summer festivities, GPZ has organized a day of zoo fun called the Summer Kickoff, presented by GreatLIFE.
The Summer Kickoff, scheduled for this Saturday, May 27, beginning at 10 AM, promises a range of activities and experiences for visitors of all ages. With a packed schedule that includes zookeeper chats, animal encounters, giraffe feedings, and more, GPZ invites everyone to join in the celebration.
The festivities kick off with a free fitness class courtesy of GreatLIFE. Participants can invigorate themselves and prepare for an action-packed day ahead. You can also indulge in refreshing watermelon breaks, where you can savor a tasty snack while learning incredible animal facts shared by the knowledgeable Education team.
GPZ is excited to introduce a new addition to its offerings at the snack bar and Roar Café this season: Fernson's Zoo Brew. For the first time, visitors can enjoy this unique beverage while exploring the zoo.
Additionally, the Summer Kickoff weekend offers guests the chance to be among the first to experience the Private Zoo Tours. These guided golf cart tours, led by zoo educators, provide an exclusive behind-the-scenes glimpse into the zoo's wonders. You can book these 25-minute tours in advance online, at the Admissions desk, or in the Gift Shop.
Here is the full Summer Kickoff Schedule for the day:
10:00-10:30 am: Fitness Class (Shoreline)
10:00-11:00 am: Morning Bubble Party with Bison (Shoreline)
10:00-11:00 am: Animal Trivia (Plaza)
11:00 am: Giraffe Feeding* (Giraffe Barn)
11:00 am-12:00 pm: Bio-fact-ivity (Plaza)
11:30 am: Watermelon Break (Brown Bears)
11:30 am: Brown Bear Zookeeper Chat
1:00 pm: Watermelon Break (Plaza)
1:00-2:00 pm: Bio-fact-ivity (Plaza)
1:30 pm: Giraffe Feeding* (Giraffe Barn)
2:00-3:00 pm: Afternoon Bubble Party (Plaza)
2:00-3:00 pm: Animal Trivia (Plaza)
2:30 pm: Komodo Dragon Enrichment
3:00 pm: Primate Feeding Demo (Primate Building)
3:00 pm: Giraffe Feeding* (*Giraffe feeding and activities are weather-dependent. Tickets are available at the train station.)
Also new this summer, GPZ will stay open until 7 pm on Wednesdays, with the last admission at 6 pm. The Roar Café will also remain open for dinner on Wednesdays. Plus the zoo will hold a 5 pm giraffe feeding and a scheduled walk with Raindancer, GPZ's beloved mini horse at 5:30 pm on Wednesdays.
LOOK: 10 Reasons to Visit the South Dakota Badlands
Returning from a weekend trip to Rapid City, South Dakota for state basketball tournaments we decided to visit the
Badlands National Park
.
A quick turn-off I-90 will take you into some of the most awe-inspiring scenery.
It's also fun to note that several big-screen movies were filmed in the Badlands.
Dances With Wolves, Starship Troopers, Armageddon,
and most recently, Academy Award winner,
Nomadland
.
It's a spectacular park with tons to do. If you're setting out on a hike, bring lots of water and sign the hikers' logs at the trailheads. It could save your life. It's a tough place to survive.
Here are 10 facts about the Badlands: