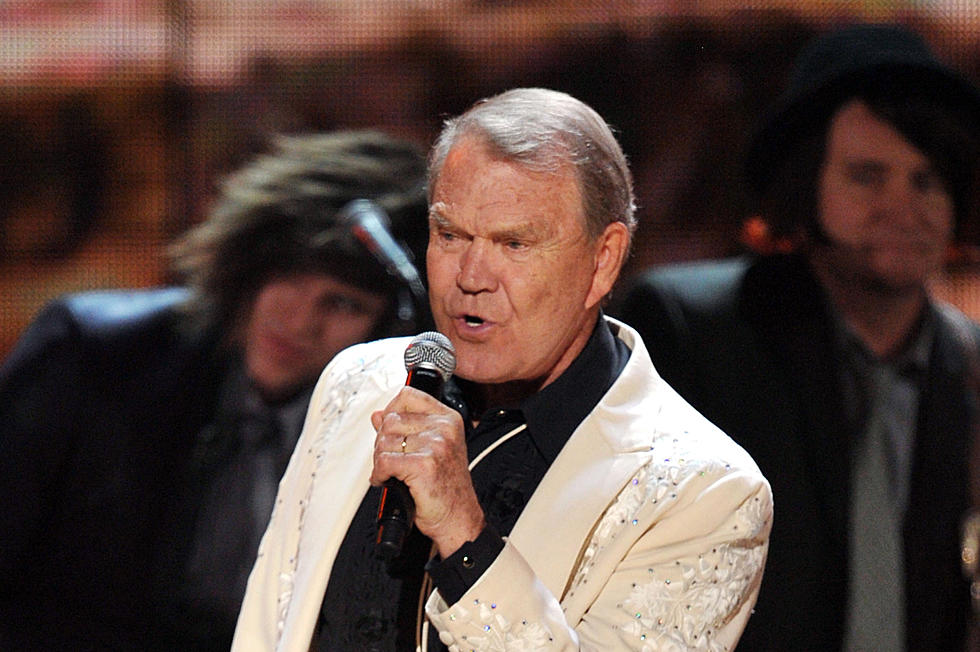 Glen Campbell's Will Excludes Three of His Children
Kevin Winter, Getty Images
Glen Campbell specifically excluded three of his eight children from his will, according to documents filed in a Nashville court.
Nashville's Tennessean newspaper reports that Campbell's 13-page will, dated Sept. 1, 2006, excludes Campbell's daughter Kelli and sons William Travis and Wesley Kane from benefitting directly from his estate. Campbell was married a total of four times and fathered eight children; the three children excluded from his estate are all from his marriage to his second wife, Billie Jean Nunley, which ended in divorce in 1976.
Prior to that Campbell was married to Diane Kirk from 1955-1959, a marriage which resulted in his eldest daughter, Debby. Campbell married Mac Davis' ex-wife, Sarah Barg, in September 1976. The couple had one child named Dillon and divorced in 1980, and after a high-profile relationship with Tanya Tucker, Campbell married Kim Woollen in 1982. They had three children together, Cal, Shannon, and Ashley.
Glen Campbell's Career in Pictures
Documents filed in Davidson County Probate Court in Nashville name Kim Campbell as the executor of Campbell's estimated $50 million estate. The court filing specifically excludes Kelli, William Travis and Wesley Kane from any direct benefit not only from Campbell's estate, but also a related trust. A hearing on the filing is set for Jan. 18, 2018, which could set the stage for a protracted legal battle over the terms of the will.
Campbell died on Aug. 8, 2017, after battling Alzheimer's since 2011. His oldest children, Debby and Travis, previously won a legal victory after claiming that Kim Campbell was denying them the right to visit their father during his illness. In May of 2016, Tennessee Governor Bill Haslam signed a bill into law called the Campbell / Falk Act. The law allows family members and close friends of a person with Alzheimer's disease, dementia or other disabilities to visit a loved one in person, or maintain contact with them by phone, email or mail, despite the stated wishes of a legally appointed conservator.
Listen to Glen Campbell's Best Songs