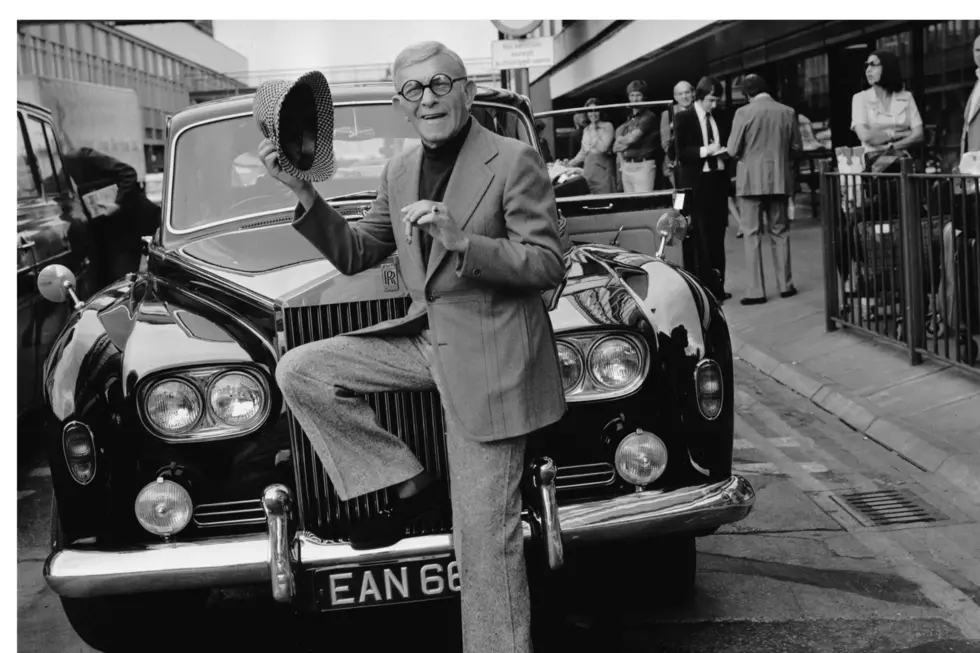 Country Music Curiosity: Meet Country Star George Burns
Getty Images
When you think about the legendary names in Country Music history, we can all agree on some of those names.
Williams and Wells. Owens and Haggard. Parton and Lynn and Jones and Wynette. And  George Burns.
OK, OK, I'll admit that the name George Burns will probably never echo through the halls of the Country Music Hall of Fame.
But the United States and World Entertainment Hall of Fame?  Well, I'm not sure there is a 'United States and World Entertainment Hall of Fame', but if there is, you can bet George Burns would be right in there along with Bob Hope, Jack Benny and Red Skelton
George Burns literally just about did it all in the world of entertainment.  Vaudeville, radio, movies, television...wherever there was an audience, there was George Burns (and always with his co-star and wife Gracie Allen until her death in 1964).
While George starred, co-starred or appeared in dozens of films in the 1930's and 1940's, it was his and Gracie's hit TV show of the 1950's that brought them into the homes of millions.  For me personally, I became a huge George Burns fan in 1977 when he co-starred with John Denver in the hit movie 'Oh, God!'.
And then in 1980, at 84 years old, it happened...George Burns became a Country Music star.
OK, 'Country Music Star' may be a little strong, but he did have a big country hit.  The song was called 'I Wish I Was Eighteen Again', and was written by one of country music's greatest songwriters, Sonny Throckmorton.
It became George Burns one and only Top 20 Country Music hit. So click on the video above and listen to George Burns head on back to 18 years of age.
Enter your number to get our free mobile app