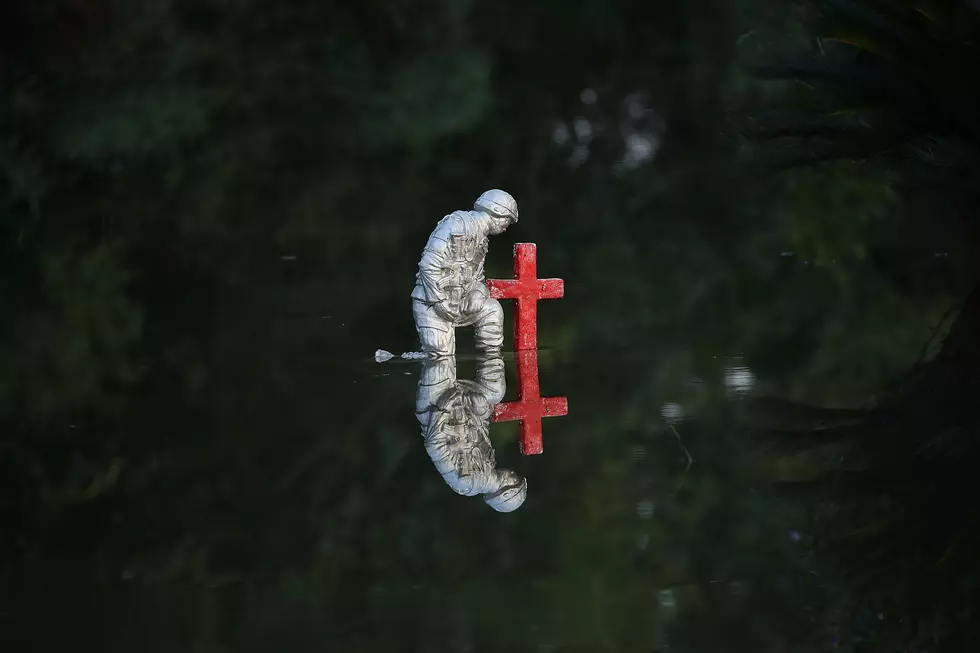 Former Sioux Falls Resident Tells His Hurricane Harvey Story from Houston
Getty Images
Things are far from normal in Houston as the waters recede and the long cleanup process continues. A former Sioux Falls resident recalls his ride through Hurricane Harvey.
Robert Morast who now works for the Houston Chronicle newspaper, was with the Argus Leader a few years ago. Hurricane Harvey touched off the warning bells inside Morast as the storm approached.
"As you saw this thing grow, you knew it was going to be very different from a normal hurricane. I've been through hurricanes in Virginia. Sometimes they feel like a bunch of rain and some wind. With Harvey, you could see this coming. It actually kind of scared me. Not to the point where I was terrified for my life, but I was scared enough that I did purchase water and food. Thank God we did."
Around his neighborhood the flood water did not reach Morast's living space. He feels fortunate that his family only experienced occasional power outages, but also a little remorse that he couldn't do more to help.
"Houston's so large that you're seeing things on the local news casts that are happening 35 miles away. You start feeling like you should be (helping) in some way, but you don't want to go out and try to help people and become one of the casualties. You've really got to take heed to that warning of staying home and keeping off the roads."
One other facet of the hurricane event that should be noted, Morast says a lot of the rain fell on the western side of the city. That means eventually all that rain has to drain back to the east toward the Gulf of Mexico which will extend the time that water problems will persist.
---