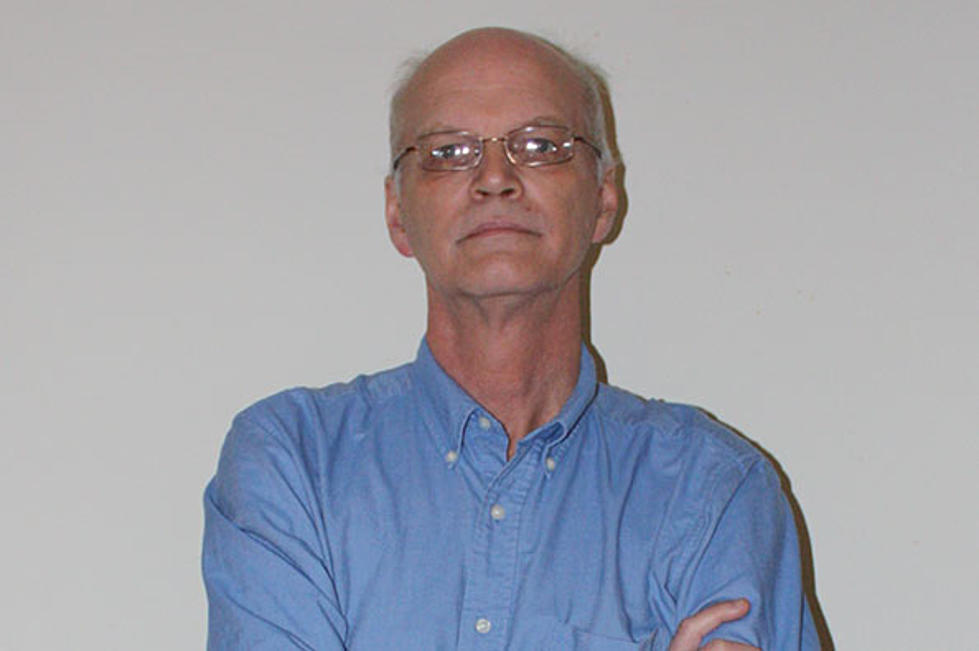 Confirmed: McDaniel Is One Crotchety Old Man
Jason Davis, Townsquare Media
Let's rewind here for a minute. It's the 1980s, I'm living in Rapid City and my folks are still in that little house in that little town of Leota, Minnesota. They tell me they're going to the Clay County Fair in Spencer, Iowa to see the Oak Ridge Boys.
The Oaks is a big name in country music and this is going to be a great country show. My folks see the Oak Ridge Boys as being the same thing as the Statler Brothers. They love the Statler Brothers. So they'll love the Oak Ridge Boys. They already love their music (Hey, me too!).
A couple of days later, I called them and my Dad was on the phone. "So how was the show?" I asked him.
Now, I can't tell you the exact words he said. No, it's not because I can't remember. It's because, well, my Dad was rather colorful in his review of the show. But essentially it was this:
"I don't know what the &%$* that was but it wasn't a country music concert! Good Lord, it was waaay too loud, there were lights flashing all over and they were jumping around like rabbits. One of 'em even came into the crowd, scared your Mother half to death! I'll never go to something like that again!"
I chuckled back then and thought "Geez, he's turned into a crotchety old man. He can't keep up with the times."
Now then, let's fast forward about 35 years or so. Dad and Mom are gone and no, we didn't play one Oak Ridge Boys song at their funerals. Ferlin Husky, yes. Oaks, no. Oh, and one other thing.
As it turns out, I'm sitting now where Pop was sitting back there in the 1980s. Sitting in a recliner, bones poppin' like Rice Krispies when I get up.
Yep, I've crossed over. I am now an official citizen of "Crotchety-Land".
So, has Country Music changed? Yes. Have I changed? Yes. Perhaps the subtle difference between me and my Dad is this: I realize I'm living in "Crotchety-Land" and I'm not sure he did.
I guess I realize that Country Music these days isn't meant for tall, bald, slightly wrinkled, little crinkled Dutch guys in their 60's. And you know what? Maybe it wasn't back then either.
I can remember when Willie and Waylon and Paycheck and David Alan Coe hit back in the '70s and into the '80s. Long hair, driving bass guitar, words in songs he didn't know. "Take This Job And Shove It"?
What kind of Country song was that? We loved it and called it "Outlaw Country." He hated it and called it crap. He was rather blunt in his musical reviews.
Point is, I loved it because it was my music. It wasn't his. His was Hank and Lefty and Webb and Ernest. Mine was Kris and Willie and Waylon and Paycheck.
And mine still is. Oh, I do love Strait and Jackson, Travis and Garth. Heck, I even like some of the new stuff. I think Jamey Johnson is brilliant and some of the things Brad Paisley does is so great and creative. My Grandson can sing every song and lyric by Florida Georgia Line. My Granddaughter loves Taylor Swift and has for years. My son and daughter-in-law...my daughter and son-in-law...they're pretty much fine with the new country music.
Me?
Largely the "new stuff" isn't quite hitting me. I guess it's hard for a lot of the stuff to find its way to "Crotchety-Land". And that's OK.
My kids and grandkids love the new Country Music. This is their Country Music. Just like mine is mine. And Dad's was his.
Now I'm going to go sit in the recliner. Or rather, ease into the recliner.
2021's WEIRDEST DAYS