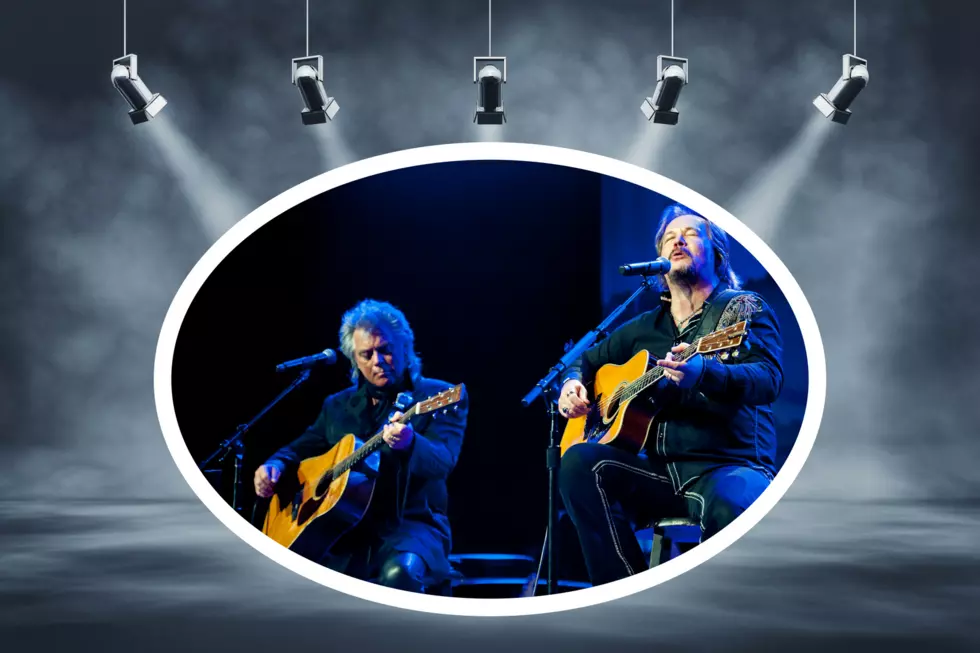 Country Music Spotlight 30 Years Ago: The Whiskey Ain't Workin' {Listen}
Getty Images
Take one part Country Music Superstar.
Oh...and then add one part Country Music Superstar.
Mix in some great Country Music creativity and songwriting and what do you have?
You have 'The Whiskey Ain't Workin', one of the 1990's greatest hits by Travis Tritt and Marty Stuart.
Released in November of 1991, by the time 1992 rolled around we were all singing along with the fella's (admittedly on my part, very poorly but hey, I'd crank it up!). And the video just added to the fun! Who doesn't like a couple good ol' boys getting into a bar fight over a pretty lady.
Two of the biggest names in country music now, these guy's weren't exactly unknown's when 'Whiskey' rocketed up the charts. Travis had already wowed us with 'Country Club', 'Help Me Hold On', 'Anymore' and other hits. And Marty had us 'Hillbilly Rockin' and 'Burn Me Down' was going to be joining 'Whiskey' on the charts.
So when you take the musical genius of Travis and the musical genius of Marty, you come up with a country music (now) classic that still has that 'crank it up' power!
And by the way, all of us who love country music were in for another treat...the duo released 'This One's Gonna Hurt You' in June of 1992. And yes of course, it was another huge hit.
So how about it guys...how about a new full album of more Travis/Marty magic?
Results-Townsquare Media Sioux Falls Most Read South Dakota Stories of 2021
The end of the year is the natural time to take a look back at what has happened over the last 12 months.
Results-Townsquare Media Sioux Falls:
From all of us here at Results-Townsquare Media Sioux Falls thank you for making us part of your life in 2021, and we look forward to a great 2022 with you.
Here are our 10 Most Read Stories for 2021: