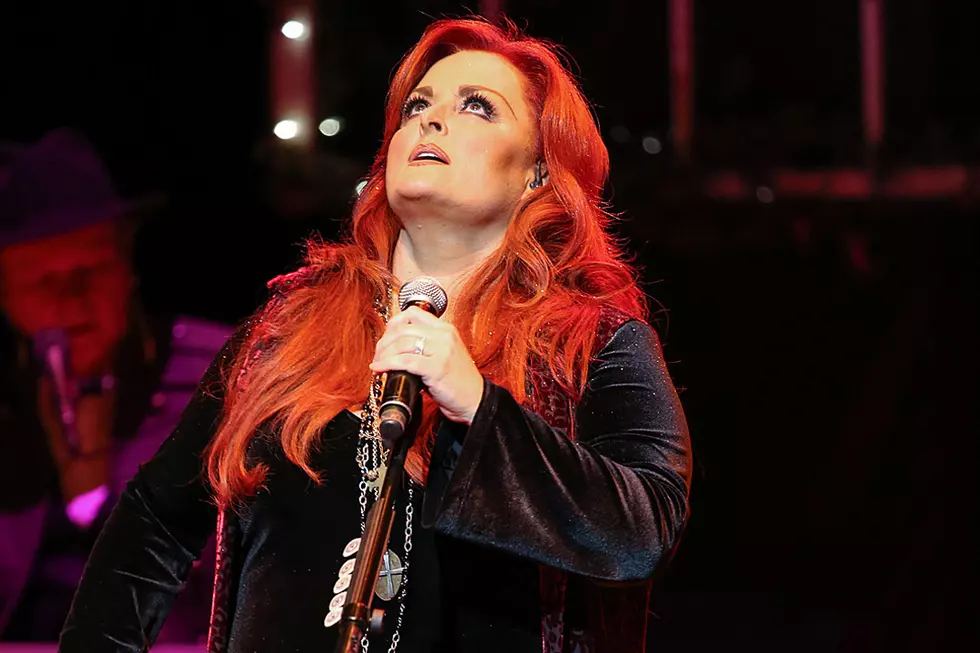 Wynonna Judd's Daughter Sentenced to 8 Years in Prison After Breaking Probation on Drug Charges
Terry Wyatt, Getty Images
Wynonna Judd's 22-year-old daughter, Grace Pauline Kelley, has been sentenced to eight years in prison after breaking the terms of probation she received on drug charges in 2017.
Radar Online reports that Kelley pleaded guilty to the manufacture, delivery, sale and possession of methamphetamine with intent to distribute on May 26, 2017, in Williamson County Court in Tennessee. Williamson County is an affluent rural county outside of Nashville that is home to a number of country music stars, including Wynonna Judd.
She also faced charges of manufacturing and delivering meth in nearby Maury County, but entered a guilty plea to the lesser charge of possession.
Kelley received a suspended sentence of 11 months and 29 days in jail and a fine of $3,092.50. She received an additional sentence of four years after pleading guilty to evading arrest, which was also suspended. That would have allowed her to serve the balance of her sentence on probation after she completed 30 days in jail in March of 2017, under the condition that she first complete a 180-day in-house rehab program.
Wynonna Sounds Off on Ashley Judd's Women's March Speech
A Williamson County spokesperson tells Radar that Kelley was released from custody in June of 2017 and continued her sentence at a court-ordered rehab, but she left the rehab program on Nov. 19, violating the terms of her probation.
"The defendant was terminated from the recovery court program on November 21, 2017," the source says. "A warrant for probation violation was issued on November 22, 2017, and served on December 16, 2017."
"Her probation was revoked on February 8, 2018," the spokesman says. "She was sentenced to serve eight years. The meth manufacture, delivery, sale and possession with intent charges run concurrent with charges at Maury County."
Kelley was sentenced to eight years at West Tennessee State Penitentiary, but she'll be eligible for parole on Feb. 4, 2019. Her projected release date is Aug. 10, 2025, but she is expected to serve just 30 percent of her sentence, according to the report.
Grace Pauline Kelley is Wynonna Judd's second child by her first husband, Arch Kelley. The couple divorced in 1998. She has been in and out of the news over the years; in 2014, her aunt, Ashley Judd, sought temporary custody of Grace after the then 17-year-old reported that her mother drank excessively, took pills and was verbally abusive. Judd has denied those claims.
In 2015 Kelley was arrested at a Walgreen's in Nashville and charged with promotion of meth manufacture after police found a bag containing items used for making meth in a plastic bag an eyewitness saw thrown from her car. She pleaded guilty to a lesser charge of possession and received probation, which was revoked in November 2016 after she was arrested in Alabama as a fugitive from justice. The violation of that probation resulted in her charges being sent over to drug court, resulting in her most recent round of legal woes.
Wynonna Judd has not commented publicly on her daughter's sentencing.
See Country Stars' Mug Shots