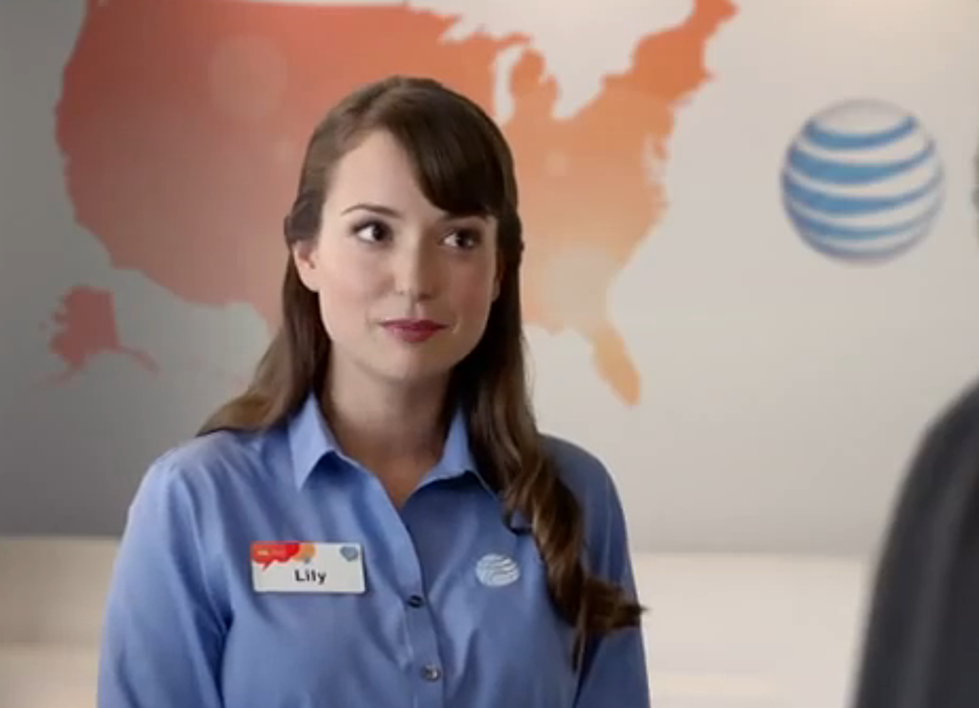 Who Is Lilly, the Woman in the AT&T Commercials?
AT&T via YouTube
You've probably seen those funny AT&T commercials where Lilly from AT&T is talking up phone plans, arguing with Siri, and hanging a sign.
I like the spots, especially the light and silly tone. The heart of the commercials is Lilly as played Milana Vayntrub.
I knew I recognized her, but I didn't put it together until I heard Milana on the Doug Loves Movies podcast. Milana was born in Tashkent, Uzbekistan. She is a UCB trained actress who in addition to the AT&T commercials has been on shows like Silicon Valley and Key and Peele. She's also part of the comedy team Live Prude Girls.
---
See Also: