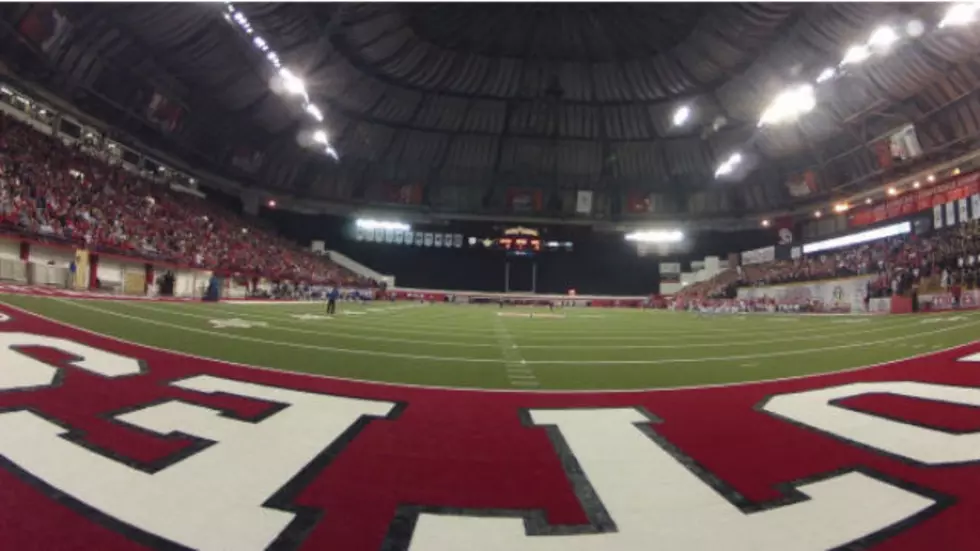 Where to Watch the South Dakota HS Football Title Games
University of South Dakota
It's just about time for the Championship games for all classes of South Dakota High School Football. Be sure to tune in as teams from across the State compete to finish atop their respective classes after a hard-fought season.
Many are wondering where the games will be broadcast, as not everyone will be able to make it out in person to support their teams.
Per a release from South Dakota Public Broadcasting:
The 2022 South Dakota high school football championships are scheduled to take place at the Dakota Dome in Vermillion this week, November 10-12.
All seven state championship games will air live on SDPB1-TV and stream live online at SDPB.org/football. The games will also stream live on SDPB's YouTube channel. SDPB's coverage will begin 30 minutes before kickoff of each game.
There are a ton of great matchups over the course of three days in Vermillion. For the complete schedule, visit SDPB.org.
Here is the schedule for teams in the immediate Sioux Falls area:
Friday
11A: #1 Dell Rapids vs #2 West Central - 7:30 pm CT
Saturday
11AA: #1 Pierre TF Riggs vs #2 Tea Area - 1 pm CT
11AAA: #1 Sioux Falls Jefferson vs #3 Harrisburg - 7 pm CT
Be sure to tune and support your area teams as they look to make history and take home a State Title!
10 Most Dangerous Cities in South Dakota
Cities on the east and west side of the Missouri River have made the latest list of South Dakota's Most Dangerous Cities for 2021.
Roadsnacks
recently released its most 'Dangerous Cities' list and here in The Mount Rushmore state there are a few surprises, especially at the top. To determine the most dangerous cities in the state, Roadsnacks looked at the FBI's report on the latest violent crime, along with property crime statistics.
And surprisingly, the town with the most murders per capita in the state has less than 3,000 residents. Take a look at the list below.