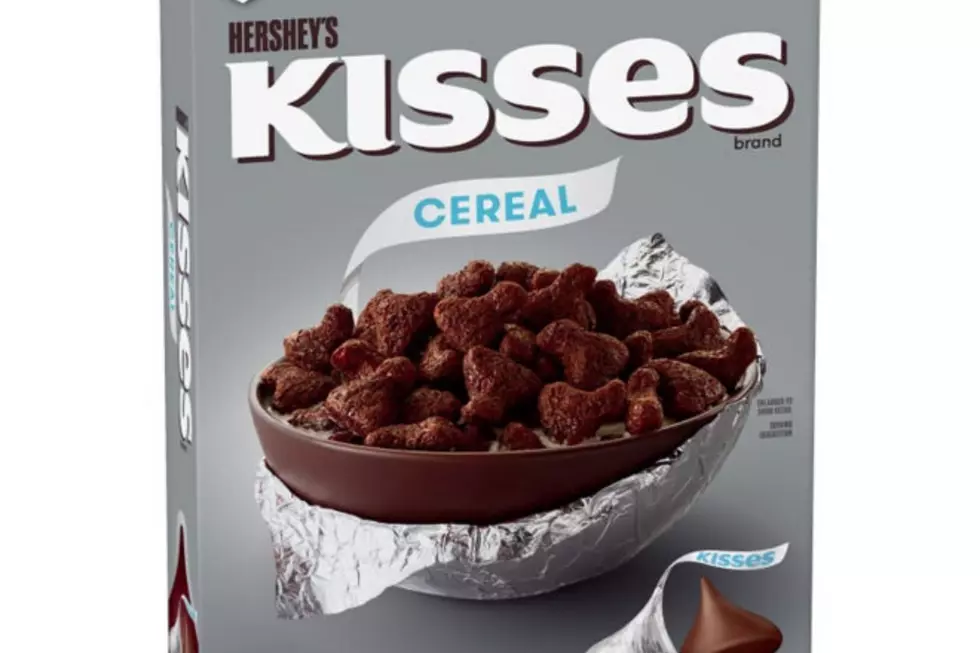 What A Sweet Surprise…New Hershey's Kisses Cereal
Credit: General Mills
Breakfast is the most important meal of the day.  So why not start the day with a little extra sugar?  This is possible thanks to a new cereal from General Mills.
The new Hershey's Kisses cereal will be available in stores in January!  According to USA Today, "the cereal itself resembles the chocolate candy, based on its appearance on the cereal box, and will cost $3.99 for a midsize box, and $4.99 for a family-size box."  You can have the chocolaty taste of Hershey's Kisses in just one bite!
General Mills isn't new to creating sugary cereals.  Not too long ago, the company released a Hostess cereal line which included a Twinkies cereal. Some other cereal flavors that have been released include Reese's Peanut Butter Cups and Oreo cookies.
Will you try this new cereal for breakfast?
---
As Amazon Associates, we earn on qualifying purchases.
Love Hershey's or someone who does? Then these are the perfect gift for the Hershey fan that you know!
These socks are quite detailed and resemble a Hershey's chocolate bar. They would make a cool stocking stuffer.
A book about the man who created the beloved chocolate bar and empire that became known as Hershey's.
Need a cute gift for a lady who likes chocolate? This would be a cute little 'kiss'.