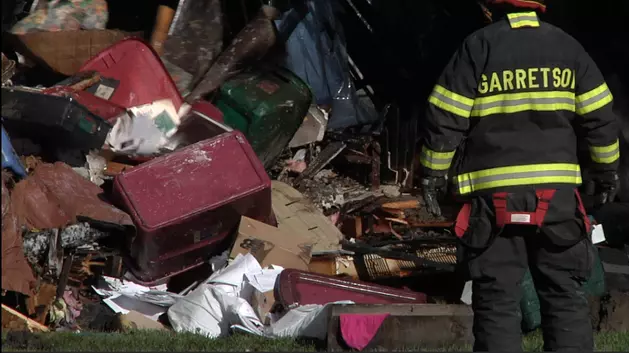 Two Families Displaced After Fire Destroys Homes in Garretson
KDLT TV (used with permission)
Two Garretson families are without homes after a house fire destroyed two structures just before 4:00 PM on Thursday (May 11).
KDLT News is reporting that a fire broke out in a home located in the 600 block of Center Avenue in Garretson. Fire crews arrived to find one of the homes fully engulfed in flames, the blaze quickly spread to a house located next door.
Both structures were deemed total losses and too unsafe to enter, so fire crews needed to use a backhoe to tear down the walls to ensure both fires were extinguished completely.
KDLT News reports that fire crews were able to save some of the family's sentimental items.
According to Garretson Fire Chief Mark Rozeboom, "We were able to retrieve some contents out of the north house, but for safety reasons we weren't able to access the inside of that house. We were only able to get what we could get with arms distance. We did salvage a little bit of stuff out of there we actually did salvage a wedding ring that was in a medicine cabinet in the house."
No one was hurt as a result of the fire.
Crews are still looking into the cause of the blaze and want to remind all residents to please test your smoke detectors on a regular basis.
Source: KDLT TV
See Also: