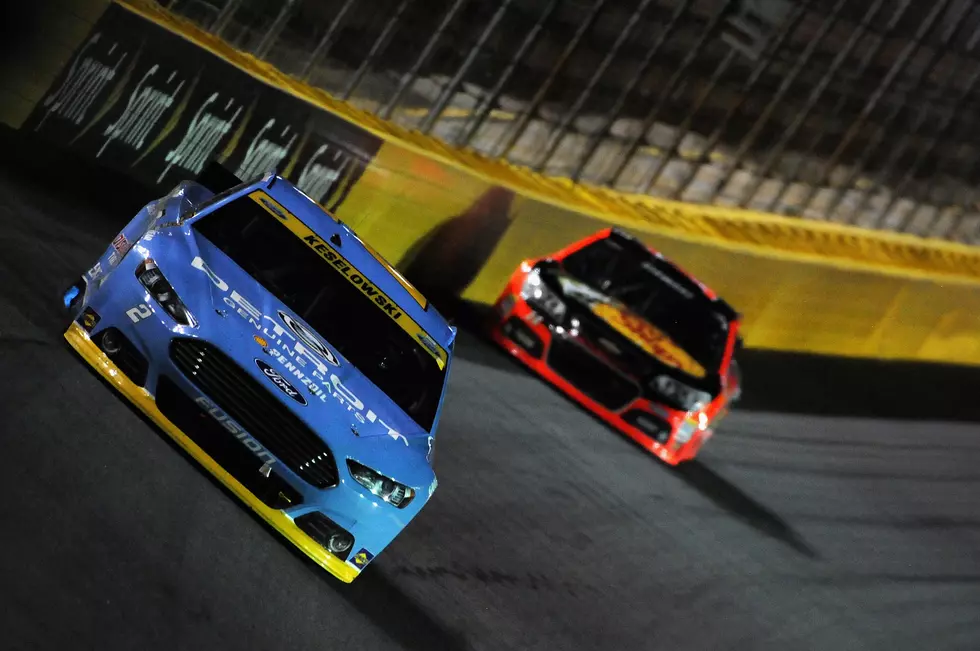 Tony Stewart Back In Trouble
Jonathan Moore, Getty Images
NASCAR fined Brad Keselowski $50,000 and Tony Stewart $25,000 for their roles in the fracas after the race at Charlotte Motor Speedway Saturday.
Both drivers were also placed on probation. NASCAR said the penalties "are about maintaining a safe environment following the race."
Matt Kenseth and Denny Hamlin were not penalized for their roles in the post-race skirmishes after Saturday night's race.
The sequence of events began on the cool-down lap when Hamlin admittedly brake-checked Keselowski to show his displeasure with how Keselowski raced him over the final two laps. Keselowski then tried, but failed, to spin Hamlin.
Keselowski inadvertently ran into the back of Stewart's car as the entire field headed toward pit road. Stewart responded by backing his car up into Keselowski's car.
As Keselowski walked between two team haulers, Kenseth rushed in from behind and jumped him. Crew members quickly peeled Kenseth away and he made it clear he was upset Keselowski hit him while his seatbelts were off and his window net down.