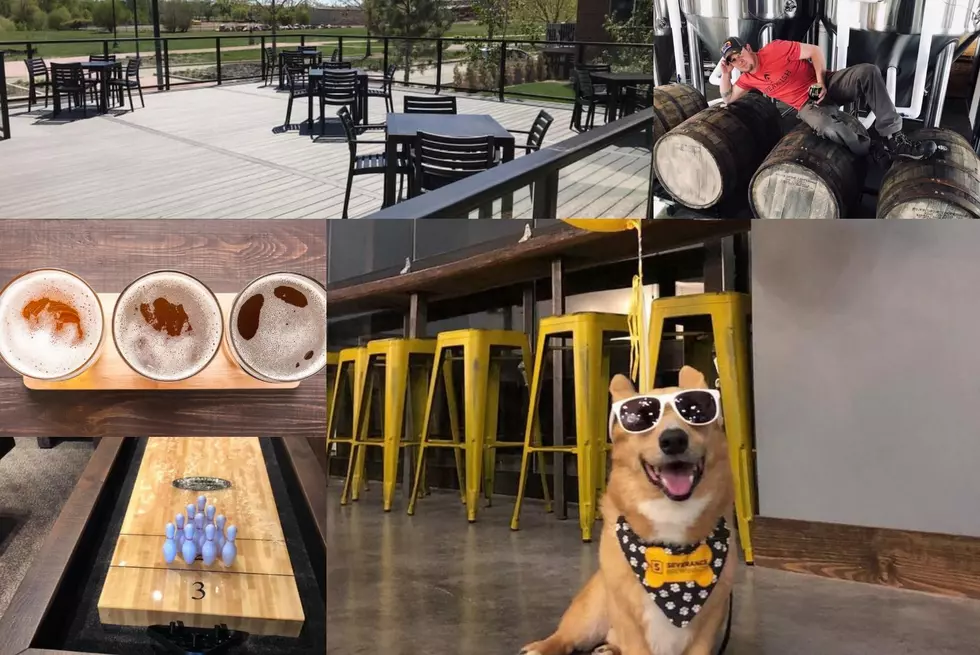 This Sioux Falls Brewery Voted One Of Nations 'Coolest Taprooms'
Severance Brewing Facebook
There are a lot of amazing taprooms across the nation; and some really awesome micro-breweries are right here in Sioux Falls.
Recently Severance Brewing Company in Sioux Falls was honored for all the hard work they put into creating an environment and product that so many of us have enjoyed. Severance has received a gold "Crushie Award" at the 2020 Craft Beer Marketing Awards that were held virtually this year. Well done!
The brewery located in downtown Sioux Falls was recognized for having one of the top four "Coolest Taprooms" in a competition against breweries across North America.
Severance described their taproom experience as:
"The Severance taproom has a myriad of Easter eggs for guests to discover! After sitting down with tableside service, guests will find tabletop cell phone caddies so you can remove distractions and be with friends and family, purse hooks, charging ports beneath the bar, a "Pints for People" column so you can pay a beer forward, kid snack packs to keep little ones happy, changing stations in both Men's and Women's bathrooms, NA options (root beer, sparkling hopped lemonade, kombucha and cold brew on nitro), water bowls and complimentary treats for your four-legged friends, a wall plastered with coasters featuring "beer doodles", and a 14'x40' mural fully embracing the theme of "severing ties" with a giant hop head literally severing his tie."
Upon entering, guests are immediately met with a floor-to-ceiling rustic tile wall featuring 18 taps and a 4' backlit severed 'S' logo. The industrial-chic design continues with burnt shiplap floor-to-ceiling walls, stainless analog menu boards, a 12' glass garage door offering a full view of the brewery, and wood/metal light fixtures with LED Edison bulbs.
With overhead music, an organized game shelf for both adults and kids, custom 14' shuffleboard table, a single TV in case the big game is on, two 12x16' garage doors with 16' rough-sawn walnut bar tops opening to views of Falls Park, a 30x30' patio within earshot of the Levitt Shell's 50 annual concerts and merch wall, the taproom offers many ways for guests to sever ties from everyday life!"
The brewery is owned by Scott and Melissa Heckel and Mark and Jennifer Stavenger, all from the Sioux Falls area.
Two additional local breweries were also awarded. Fernson Brewing Company and Lupulin Brewing Company received Platinum and Gold Crushie Awards for their artistic can designs.
In the words of one of the great show theme songs of all time: "Making your way in the world today takes everything you've got. Taking a break from all your worries sure would help a lot." Isn't it great to have so many fine Sioux Falls taproom options? Cheers!
Enter your number to get our free mobile app
The Perry Nature Area