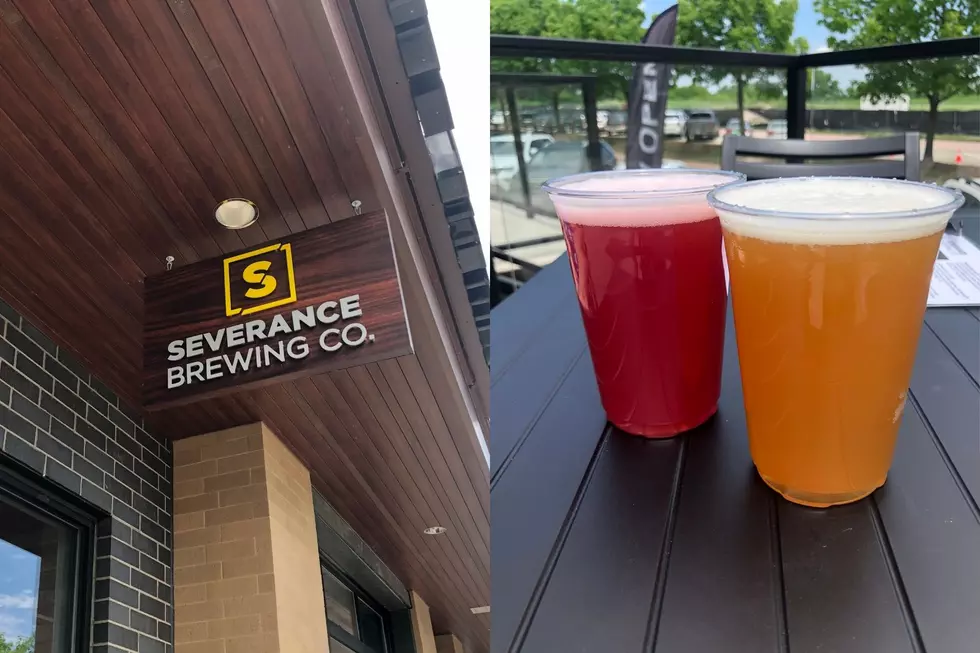 Hometown Tuesday: Severance Brewing Company
Credit: Christine Manika (TSM)
The warm, summer air is here in the Sioux Empire.  That means more opportunities to get outside to enjoy the City of Sioux Falls.  Even though we are still in the middle of the COVID-19 pandemic, there are local establishments ready to welcome summer.
Severance Brewing Company would be a great place to start on a sunny Saturday afternoon, especially with your dog.  Yes, they allow dogs on its patio!
This cold brew hotspot is located in Downtown Sioux Falls on North Phillps Avenue which is right across from the Levitt Shell.  Not only can you enjoy a refreshing beverage, but you can enjoy an outdoor show...when the coronavirus pandemic is behind us of course.
I have always passed Severance Brewing Company, and I have never had the opportunity to visit.  Since we have been experiencing some great weather, I decided it was time to make a stop.  Here's the deal:  I am not a big beer drinker.  However, I do like to periodically try a new ale or a lighter beverage.  My drink of choice was called "Levitating Falls" which is a great lighter option.  It also perfectly describes the brewery's' location.  This drink is described as "a hazy session IPA with enough hop aroma to send you flying!"  In other words, it tasted pretty good!
There was also another drink that I took a sip of called "Edward Sticky Hands."  It is considered a sour-type of beer.  But it's so sweet!  You would never know!  Severance Brewing Company explains, "We teamed up with the guys at WoodGrain Brewing Co. and Candy Cloud Factory to create this Piña Colada Kettle Sour. It's made with pineapple, roasted coconut, and Piña Colada cotton candy!"  This drink is only available for a limited time, so try to taste it while you can.
In addition to its extensive tap options, Severance Brewing Company is also known for its volunteer work throughout the Sioux Falls community.  The brewing company supports causes that provide assistance for individuals and families, initiatives that involve protecting the environment, and programs that promote the arts.
Severance Brewing Company is currently opened, but it's still implementing some COVID-19 guidelines.  Click here to see its rules and regulations during the global pandemic.
Enter your number to get our free mobile app
Things I Miss as a Result of COVID-19