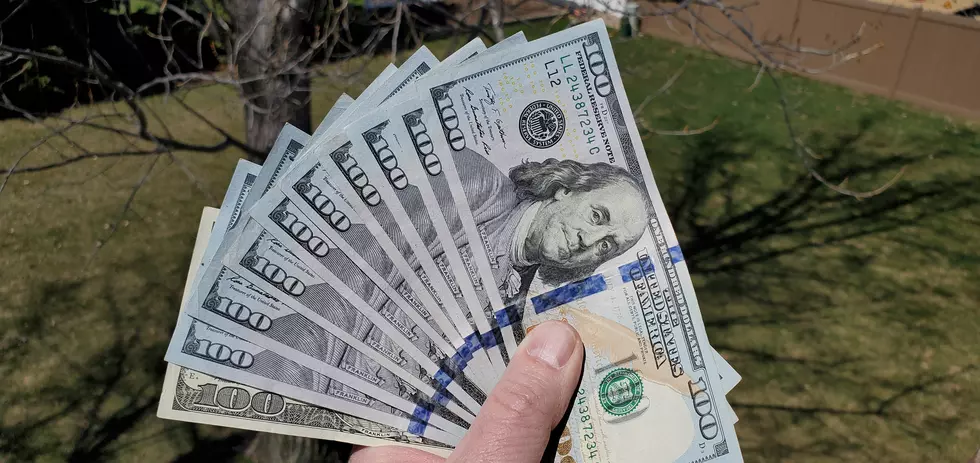 The Pandemic Has Changed 'What We Buy'
JD Collins via Sprint Sioux Falls
2020 has been the most peculiar year. Ever. Many of us have spent much more time at home. Some businesses have been crushed by the pandemic. The bar and restaurant industry as well as other 'experience' purchases are seeing losses. With that in mind, play along and see if you don't agree.  The pandemic, like or not, has changed 'what we buy.'
The other day, I looked back on our year, moneywise. My wife is a teacher and I have been fortunate enough to keep working this year. But it's changed. Categories, where money has gone, has changed!  Instead of spending money on experiences, like food and going out, and who could forget LIVE music like concerts we seem to have bought more 'things.'
When the first stimulus checks hit we put a fence up in the back yard. Later we put new carpet in the basement. Are you starting to see the trend here? Things. And, I don't think we're the only ones.
As I glance up at our whiteboard in the control room I'm blown away by how clear it is. Most of the time, we would have 5 to 8 concerts or events that we were telling people about, encouraging people to go and have fun at! As you well know, the pandemic has swept that industry pretty much off everyone's calendar.
My wife and I still go out to eat, but you can tell when you are in a restaurant that that industry has been hammered. We try to still either go out or go curbside and tip more than normal yet 2020 has certainly demonstrated first hand, how much we used to go out.
This summer, I talked with a guy that runs a landscaping company. He'd been 'slammed' with business! Again, people buying things, instead of experiences.  This morning, my son mentioned that he was planning on buying a snow thrower. It's not that people aren't spending, they just seem to be buying different things.
This past Christmas, we stayed at home. We longed for the beach and somewhere warm, but settled and sat. The travel and hotel industry must certainly be watching the calendar and wondering how much longer! 
I feel for those who have lost their jobs or had hours severely cut. I hope that 2021 is kinder to you and your line of work.  The vaccine has people thinking optimistically, but I can't help but wonder how long it will be before things get closer to normal. I hope I'm wrong. I'm ready for a good concert. I long for a packed Pentagon and a great basketball game.
Until then, what do we buy next?
Enter your number to get our free mobile app
LOOK: 50 photos of American life in 2020