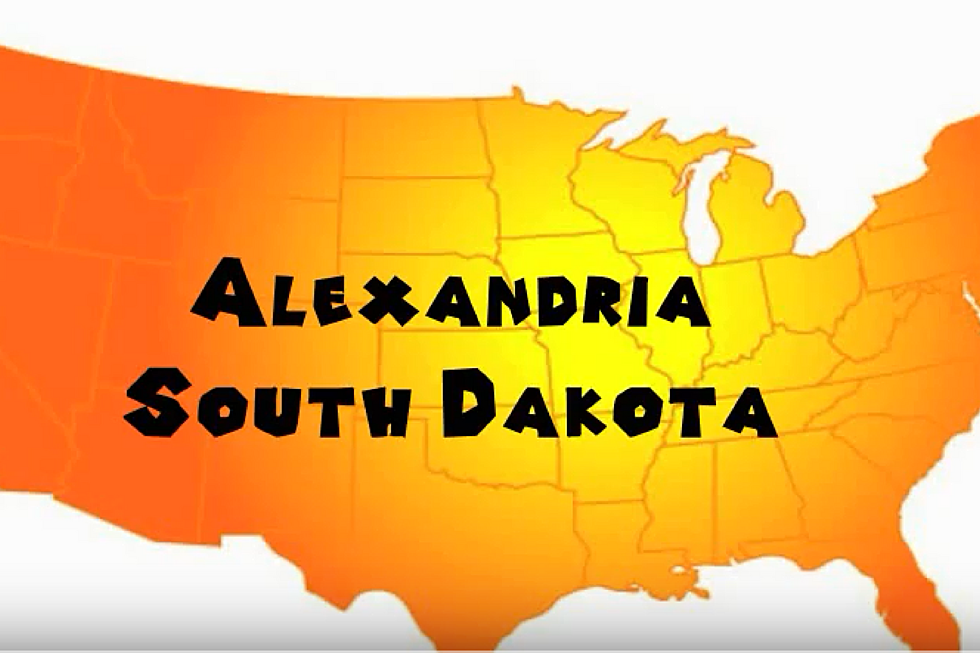 South Dakota's Best Under A Grand: Alexandria Population 615
Jessie Smith/YouTube
I'm a small town kid. Or at least, I was. And having lived in South Dakota for, well, some decades now, I think it's the small towns that make South Dakota the greatest state in the good 'ol U.S. of A.
Alexandria had some grand designs back there in the beginning, the 'old days' if you will. In fact, Alexandria wanted to be the state capital! Well, that didn't work out with the town coming in fourth in a vote in 1885. By then it had been some five years since the first buildings in Alexandria went up and they'd been incorporated already for a couple years. But alas, nope...not the state capital.
But that's OK. Things continued happening in this new South Dakota community.
In 1914 Alexandria became one of the very first South Dakota communities with electric streetlights (Thank you businessmen for the $1,200 needed).
And if it's true that the 3 most important things are 'location, location, location', you can't get much better than Alexandria. 3 miles from the banks of the James River, 12 miles east of Mitchell, 55 miles west of Sioux Falls...what does that mean? You're pretty much in the middle of everything, and still have that small town friendliness and atmosphere we all love!
And if you want to check out just exactly what this great community looks like, just hop onto the drone and check it out here:
Great businesses, great schools, tons of recreation and even more friendly folks. Put all of that together, and more, and you have Alexandria.
Somewhere along the way during your summer travels across the state, pull on in and have a cup of coffee or a cold drink. But be prepared to spend a little time visiting. You see, in Alexandria, you could just be a friend we haven't met yet!