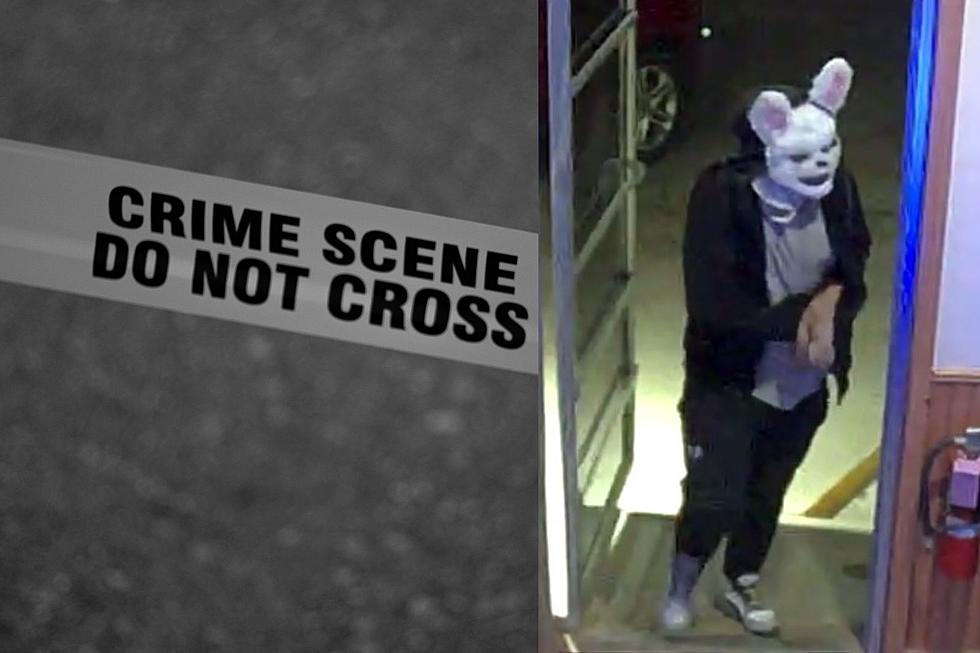 South Dakota Police Searching For 'The Hoodlum Hare' Robber
Canva, Rapid City Police Department (via Facebook)
There is a wild bunny on the loose in South Dakota after robbing a casino. For some stories, you have to see it to believe it.
Rapid City police and departments from surrounding towns are on the hunt for a robber they are calling the "Hoodlum Hare." Why the unique name? Instead of just wearing a normal ski mask during the crime, the robber boldly wore a strange bunny mask.
The robbery took place early morning on Friday, September 1st at 2110 Jackson Boulevard in Rapid City. According to a Facebook post from the Rapid City Police Department and KOTA, This odd "suspect chose a unique disguise for this robbery. He was seen wearing a fuzzy bunny mask on the business' security cameras." Some-"bunny" was not in a good mood.
The police officers with the Rapid City Police Department really hope the community and the state can help bring the "furry felon" to justice.
We'd be hoppy to hold this furry felon accountable for his actions, and we know there's some-bunny out there who can help us do it. If you'd carrot all to pass along any information about the incident or the identity of our rabbit robber, we're all ears.
Clearly, the Rapid City police officers who wrote the Facebook post had fun with all the rabbit puns.
Anyone who has information about the "Hoodlum Hare" can contact Detective Andrew Randazzo at 605-394-4134. You can also submit an anonymous tip by sending a text with the letters 'RCPD' and the information to 847411.
Silly rabbit....tricks are for kids!
30 Ways You Might Have Already Broken the Law Today
Most of us try the best we can to be law-abiding citizens, but did you know that you may have been breaking the law without even realizing it?
BestLifeOnline
has a list of 30 of the most common transgressions. How many have you been guilty of over the years?
Out of 30, I am guilty of 19. And no I won't tell you which ones.
10 Most Dangerous Cities in South Dakota
Cities on the east and west side of the Missouri River have made the latest list of South Dakota's Most Dangerous Cities for 2021.
Roadsnacks
recently released its most 'Dangerous Cities' list and here in The Mount Rushmore state there are a few surprises, especially at the top. To determine the most dangerous cities in the state, Roadsnacks looked at the FBI's report on the latest violent crime, along with property crime statistics.
And surprisingly, the town with the most murders per capita in the state has less than 3,000 residents. Take a look at the list below.