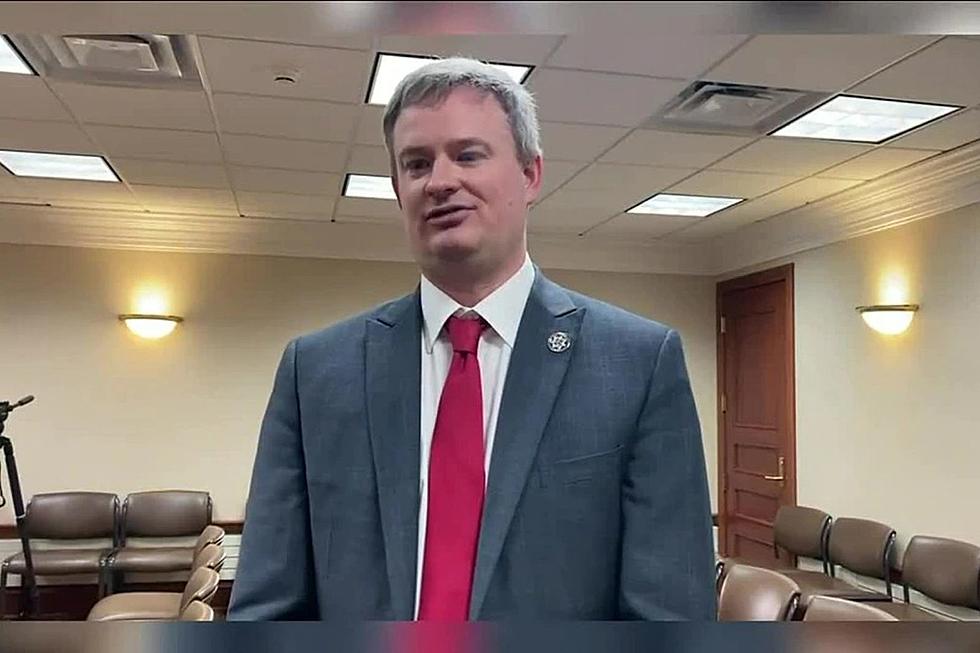 South Dakota AG Sends Shocking Letter Before Impeachment Vote
Dakota News Now (with permission)
UPDATE: 12:43 PM 4/12/22
South Dakota Attorney General Impeached Over Fatal Crash
---
It's been over 500 days since South Dakota Attorney General Jason Ravnsborg was involved in the September 12th, 2020 car accident resulting in the unfortunate death of 55-year-old Joseph Boever. Hours before his impeachment hearing with legislators in Pierre, Ravnsborg sent a letter to the South Dakota House of Representatives requesting the governing body not impeach him.
Dakota News Now is reporting that Ravnsborg requested the South Dakota House of Representatives vote not to impeach him. Why? Jason Ravnsborg strongly believes that it would not be in the best interest of the state of South Dakota.
Ravnsborg explains the impeachment vote would set a "dangerous precedent." According to Ravnsborg, he couldn't just resign days after the election when Governor Kristi Noem asked him to do so. The attorney general states he especially cannot step down now since his office has been conducting an on-going investigation of Governor Noem's administration.
Jason Ravnsborg's also sent an additional document "addressing various evidence, allegations and misinformation regarding the incident." He insists that he was treated differently in the process just because of his position. Ravnsborg also mentions "conspiracy theories or speculation" surrounding the incident.
Dakota News Now was able to obtain Jason Ravnsborg's letter to the South Dakota House of Representatives. The following text is a direct excerpt from the beginning of that particular piece of communication:
Dear Speaker Gosch and Esteemed Members of the House of Representatives:

Some have asked why I have not spoken out about the accident on September 13, 2020. I have remained largely quiet about this matter out of respect for the legal process and Mr. Boever's family. On numerous occasions, I've expressed my deep sympathy to the Boever family, both publicly and privately. In a few hours, your vote will set a precedent for years to come. No state has ever impeached an elected official for a traffic accident. Will all elected officials, whether on or off the job, be held to the same standard? It is times like these that we must consider Article Five of the United States Constitution in that all are presumed innocent until proven otherwise, and once determined to be otherwise to pay the price set forth by law. We have gone through the process and the price has been paid. However, this matter instantly became about far more than an accident and the adherence to the law. It was immediately seized and politically weaponized by Governor Noem. Within days of the accident and contrary to her public assertions, the Governor requested I resign. She took the unfortunate circumstances of a man being killed in a traffic accident to make her political moves. I remained quiet to let the legal process play out; to let the facts stand on their own, and to not color any public sentiment. I could not resign then and cannot resign now because the incident did not impede my ability to perform the functions of Attorney General including on-going investigations of the executive office. Knowing Governor Noem could hand-select my replacement, I felt it appropriate to stay in office to maintain the checks and balances within the state. I ran for Attorney General because our state had scandals such as EB-5 and GEARUP handled without proper oversight. We needed someone to stand up and fight the special interests that want to dominate Pierre.

On Sunday evening, September 13, 2020, the Governor held a press conference stating she was in charge of the investigation. Ethically, the Governor should never have involved herself. She then led people to believe independent organizations would be in command of the investigation. To the contrary, an agency working for her was involved giving her access to confidential material. My office has multiple ongoing investigations into the Governor's alleged activities and people associated with her. However, despite her procedural interference and bias towards me, I believe she has rights and should have the ability to let the process prevail regarding these open investigations regarding her and her administration. Justice should be blind and we all have rights under the state and federal constitution. However, Governor Noem violated my civil rights and my privacy rights. She broke the law and violated the House of Representatives cease and desist order to taint the evidence and public perception against me. The judge in my case did not offer me a jury trial. Had I been able to have a jury trial, I would have taken that opportunity. But after considering the stress on many involved, I chose to plead to these matters so we could all move on and the family would not have to endure them further. The Governor could not remove me through that process and the investigations into her continued, so she immediately sought impeachment proceedings. Since I refused to resign, the Governor sought to undermine, criticize and usurp the powers and privileges of the House at every step. I have served three military deployments and over 25 years in our military to defend our rights; I believe I should get to exercise my God-given rights just like all Americans and all South Dakotans.
You can read Jason Ravnsborg's entire letter by clicking here.
TRENDING FROM RESULTS-TOWNSQUARE MEDIA SIOUX FALLS
Sioux Falls Cheapest Home
South Dakota College & University Mascots