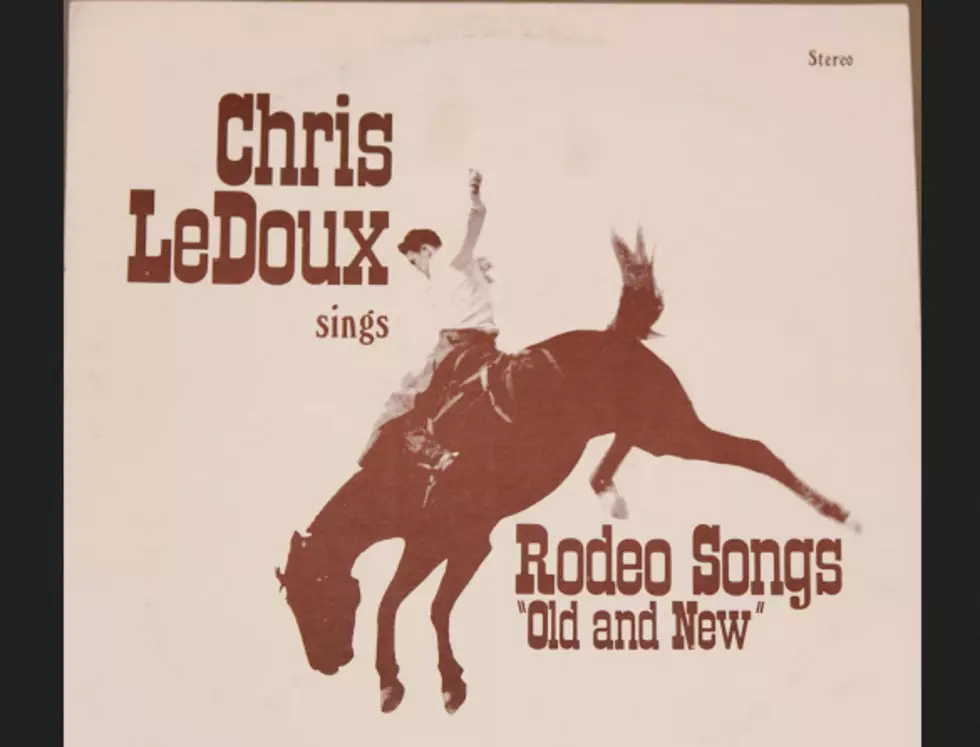 Some Country Music Artists Pretend They're Cowboys. Meet The Real Deal.
Chris LeDoux Album Cover via Capitol Records
There are some country music artist's that would have you believe they're cowboy's. They wear cowboy hats, wear cowboy boots, maybe Wrangler jeans. They sing about rodeo's and ridin' and partying hard. There is one unfortunate fact, though.
Most of them are pretend. Many don't know the difference between a heifer and a steer. Some have never even been to a rodeo.
Born In Biloxi, Mississippi in 1948 (but spending the majority of his life in Wyoming), by the time Chris was 13, he was participating in rodeo's, winning junior competitions. By 1964 he won the Little Britches Rodeo Bareback World Championship. And in 1976 he won the Professional Rodeo Cowboys Association Bareback World Championship.
Chris had become world famous in the rodeo world. A cowboy. A real cowboy.
Oh, and by the way, did I mention he could sing?
Chris teamed with Garth Brooks in 1992 and cracked the country music Top 10.
Life had been good for Chris and the future had unlimited potential. Having officially retired from professional rodeo competition in 1984, all of us could look forward to great country cowboy songs from this honest to goodness cowboy singer for years to come.
In 2000, Chris was diagnosed with something called primary sclerosing cholangitis which required a liver transplant. Then, in late 2004, Chris was diagnosed with cholangiocarcinoma, which took his life in Casper, Wyoming on March 9, 2005. He was just 56 years old.
His legacy includes many honors and tributes.  But perhaps the most fitting would be summed up in one word. Chris LeDoux was real.