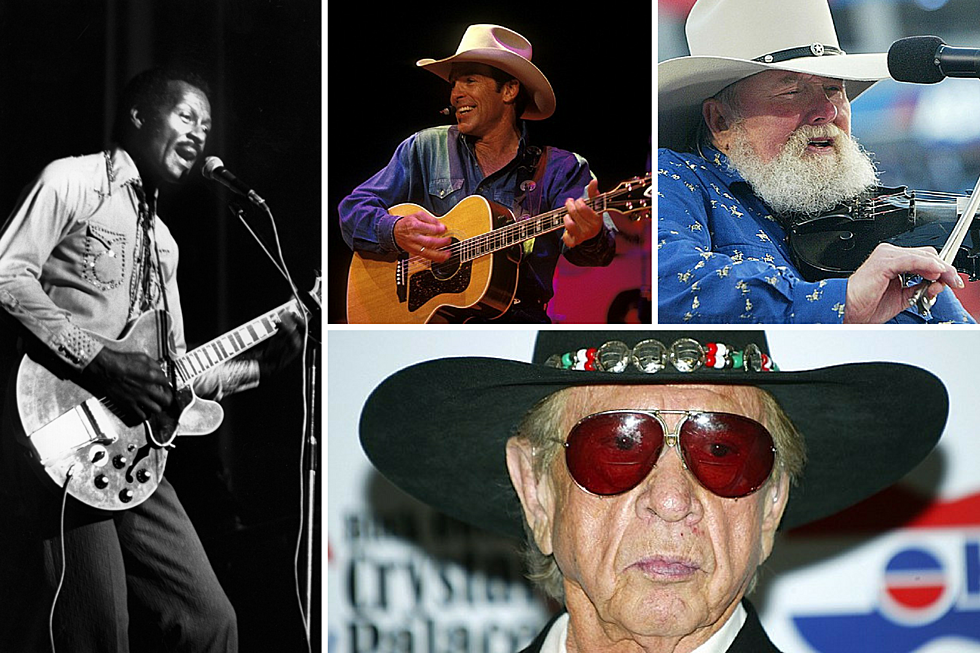 Buck Owens, Charlie Daniels and Chris LeDoux Have Country Connection to Chuck Berry
Getty Images
Crossing generational and cultural lines is what expands your legacy. Chuck Berry was able to do that as a product of the Midwest on a world wide scale.
The first and biggest connection to country music was Buck Owens. He claims that he performed "Johnny B. Goode" in his live shows for ten years before releasing his live performance of the song while in London.
In the book, Number One Country Hits by Tom Roland, Buck opened up about Chuck Berry and his Country Connections.
"I've always thought that Chuck Berry might have had a rock and roll heart, but he had a country soul. I never thought of 'Johnny B. Goode' as a rock and roll song. I saw (it) as being about a little boy playing a guitar sitting by a railroad track and that's pretty country to me."
Recording another artist's songs certainly puts you in a category of being influenced to some degree. You can trace from Waylon Jennings' "Brown-Eyed Handsome Man" to Marty Robbins' "Maybelline" as entries into that camp.
Then you have songs that "name drop" artists within the lyrics as they weave their tale. One such instance is witnessed when Chris LeDoux belts out proudly, "There's a little bit of Chuck Berry in every cowboy that I know," during "Even Cowboys Like a Little Bit of Rock and Roll." Which leads to Charlie Daniels who was LeDoux's duet partner during the aforementioned song and a noted admirer of not just Berry's playing abilities but also his songwriting chops.
From Sammy Kershaw to Mel McDaniel to Keith Urban just as a start, lots of country stars found a bond with rock and roll giant Chuck Berry.
---