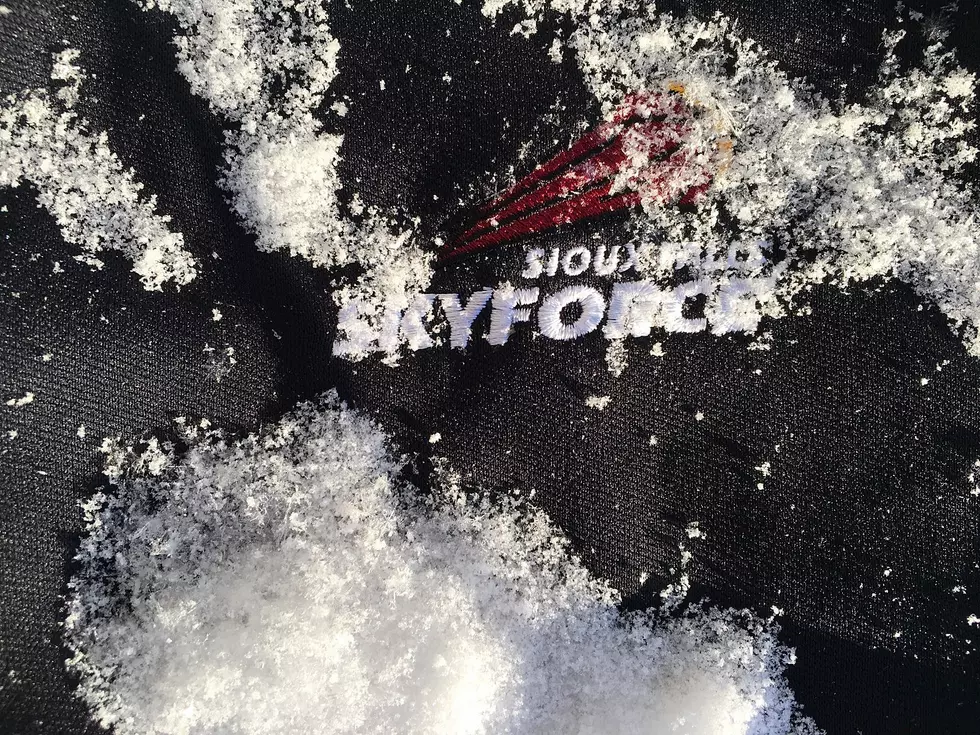 Sioux Falls Skyforce to Feature Skyler Flatten Night on December 13
Sioux Falls Skyforce
Skyler Flatten balled out at South Dakota State and it has afforded him an opportunity to pursue his professional basketball career in the NBA G League with the Sioux Falls Skyforce.
He has averaged 5 points per game in about 16 minutes each night.
On December 13, the Skyforce will hold a "Skyler Flatten Night" to honor the former SDSU standout.
For the December 13 game, there are exclusive offers for Jackrabbit fans
You can get a special edition Skyler Flatten t-shirt and ticket behind the Skyforce bench for only $17.
That value is worth $50 and is only $17 while supplies last with $2 going to SDSU for each ticket sold.
Tickets can be found here.
---