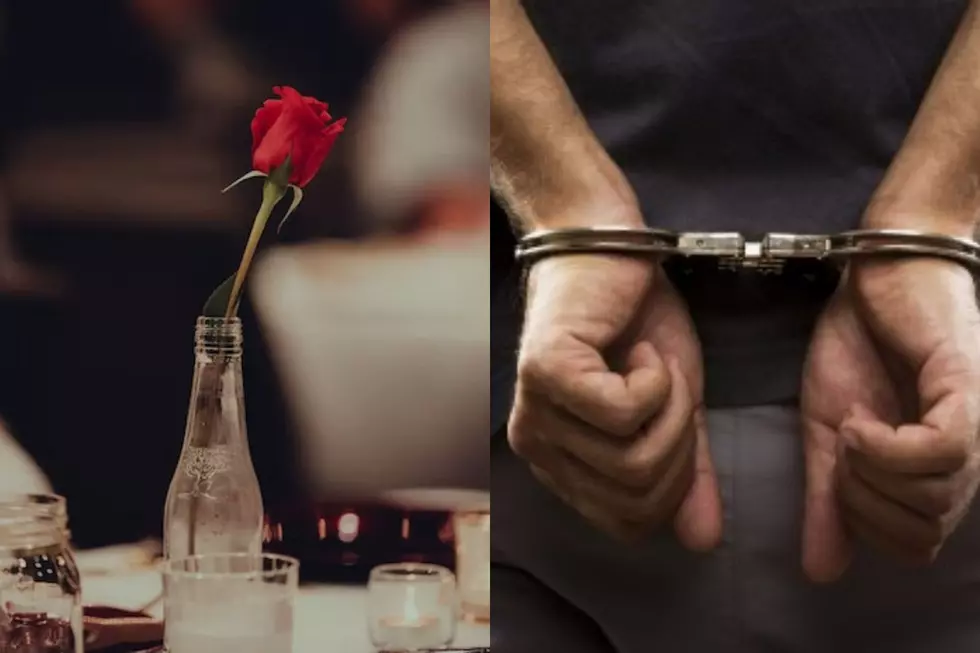 Sioux Falls Police Planning Special Valentine's Night for Your Ex
Zane Persaud (via Unsplash), jinga80 (via ThinkStock), Canva
Not all break-ups have a horrible ending. However, there are some relationships that truly end on a sour note for various reasons.
It's pretty natural to be upset at your ex, especially around Valentine's Day. In fact, the Sioux Falls Police Department is holding all ex's with a criminal record accountable this Valentine's Day. This is your chance to take revenge on your ex-Valentine and send them to the slammer!
The Sioux Falls Police Department recently posted a hilarious Facebook post about how angry exes can get their revenge on their ex-Valentine. The officers with the Sioux Falls Police Department have the perfect gift for that special ex in your life: A romantic dinner and a special room.
Nothing demonstrates more care to your "Ex", IF THEY HAVE WARRANTS FOR THEIR ARREST, than by helping them get that warrant settled. Feel free to contact the SFPD or Minnehaha County Sheriff Office and we can help them get that taken care of.
In some circumstances with this fantastic gift we will be able to provide FREE meal and lodging options at the nearly new Le Minnehaha County Hotel (Jail) for that special someone. Thanks for your commitment to caring and filling our community with love.
It's a fitting way for your criminal ex to spend Valentine's Day. How thoughtful!
Whether this is a fun prank or a serious recommendation, it's always fun to think of ways to get back at your ex. The 
Sioux Falls Police Department 
is giving Sioux Falls residents a unique opportunity to give their ex-Valentines a little payback! Will you take them up on their offer?
The 5 Best Things About February In South Dakota
I hate winter. Let's just get that out of the way first.
I think maybe I loved winter until I was about, oh, ten years old. Playing in the snow, ignoring the cold. It was a hoot. But truth be known, it's been a long time since I was ten.
Ever since then, I have NOT been a fan. And with that being said, I have found the best 5 things about February here in the
Sunshine State
.
Best Bars in Sioux Falls
There is always something different to try when you visit a local
Sioux Falls
bar or brewery. There could be a specialty drink at one bar and a new beer recipe at the next. It's kind of like a smorgasbord of drinks to taste test. The only problem is deciding which bars are the best bars in Sioux Falls to explore with your family or friends?
This is a difficult decision just because there are so many great local options. Luckily, our friends at
Yelp
identified the top ten bars in Sioux Falls thanks to numerous reviews on each establishment.
The next time it's your turn to select a bar for a night out on the town, be sure to visit one of these ten bars highly reviewed by
Yelp
.