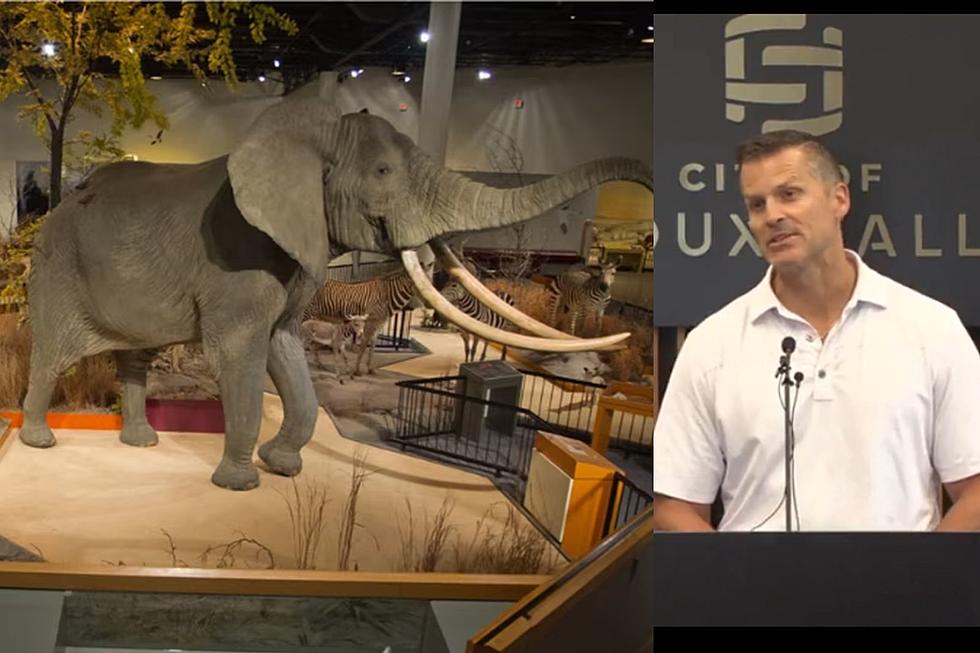 Sioux Falls Officials Answer Tough Delbridge Museum Questions
Dakota News Now (with permission), City of Sioux Falls - Municipal Government (via Facebook)
It's been almost a week since officials with the Great Plains Zoo announced the shocking closure of its Delbridge Museum Museum of Natural History. This news brought up different emotions in the community and unanswered questions. It even started some rumors about the future of the Delbridge Museum Museum of Natural History and the taxidermy collection.
On Tuesday morning, August 29th, Sioux Falls Mayor Paul TenHaken, Great Plains Zoo President & CEO Becky Dewitz, Sioux Falls Parks & Recreation Director Don Kearney, and Sioux Falls City Attorney Dave Pfeifle held a joint press conference to set the record straight about the Delbridge Museum Museum of Natural History closure.
Our news partners at Dakota News Now were there to cover the press conference. City leaders say the decision to close the Delbridge Museum Museum of Natural History was not taken lightly. Bottom line: One-third of the taxidermy collection is severely deteriorating. Furthermore, officials also discovered most of the collection had "strong chemicals" after testing all specimens of the museum.
The zoo reported that prior to the 1980s, strong chemicals were used in the taxidermy process to preserve hides, and as the specimens in the Delbridge Collection — harvested from the 1940s to 1970s — continue to age, there is a greater chance of chemical exposure. Because of this, the City of Sioux Falls and the Great Plains Zoo decided to take down the collection.
Becky Dewitz of the Great Plains Zoo says they tried to come up with alternative solutions to "provide the love and care the museum needs for its longevity." Mayor TenHaken adds they "can't take the risk knowing that carcinogen is in one of our public displays."
So what will happen to the taxidermy collection? Well...it won't go to the landfill. Sioux Falls City Attorney Dave Pfeifle explains there are certain laws and restrictions in regard to what happens with those items from the Delbridge Museum Museum of Natural History.
There will be a City Council informational meeting on Tuesday, September 5th discussing the future of the items part of the Delbridge Museum Museum of Natural History. The city will then have a meeting on Tuesday, September 19th to consider surplus and decommission. More information about this story can be found here.
Sioux Falls: Then and Now
The City of Sioux Falls has changed dramatically over the past several years. Some of the streets, landscapes, and neighborhoods look vastly different than just 10-15 years ago.
Here's a look at Sioux Falls, then-and-now. See if you can recognize some of these old buildings, businesses, and city streets.
Sioux Fallsian? This is What You Call Someone From These South Dakota Towns
Do you know what a
Demonym
is? It's what you call the people from a place.
For example, people from South Dakota are called South Dakotans. Your partner who was born in Minnesota was a Minnesotan and your family in Iowa are Iowans. And we are all Americans.
That got me curious about what you would call someone from some of the towns in South Dakota. Are we
Sioux Fallsians
, Sioux Fallsists, or Sioux Fallsites?
I dug into the research and found a definitive-ish list of the demonyms for Sioux Falls and a few other towns in
South Dakota
.