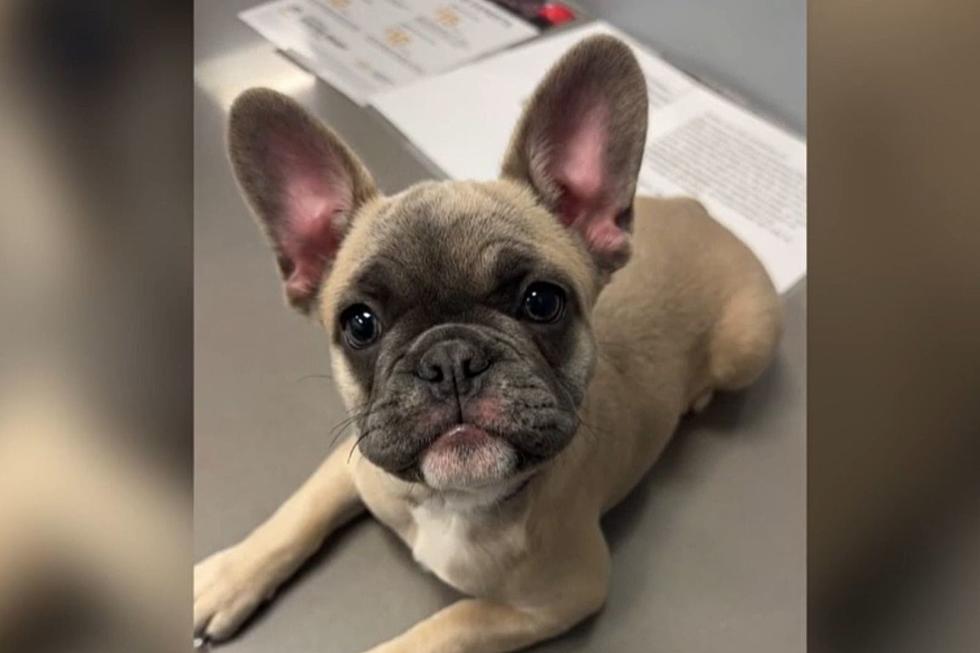 Sioux Falls Family Needs Help Finding Beloved French Bulldog Pup
Dakota News Now (with permission)
Losing a pet is never easy. It's like losing a member of your family. Michaela Eslinger and her family in Sioux Falls are feeling this loss, especially Michaela's son.
Michaela, her sister Faith, and Michaela's two children moved to Sioux Falls from Montana almost a year ago. This past November, the family decided to adopt their French Bulldog puppy named Toast. This little bundle of joy became Kane's (Michaela's son) emotional support dog.  Kane's best friend is now missing and the family just wants Toast home.
Reports from the American Kennel Club and ABC state dog thefts are up a shocking 40%. Which dogs are the prime targets for dog thieves? French bulldog puppies. ABC explains, "French bulldogs can fetch up to $5,000. One rare pup once sold for $100,000. That price tag makes them highly valuable for resale — and also attractive to thieves." The Eslinger family strongly believes their beloved Toast is now part of this sad trend.
Dakota News Now reports Toast escaped the Eslinger family's home through the broken fence on Sunday, March 5th. Michaela explains to Dakota News Now, "Snow melted and it showed the hole and the dogs decided they wanted to go for an adventure. We noticed they were gone when we went to go let them in and there was no dogs. So we started calling for them and our little corgi came back and he came back, but she (Toast) didn't." The family has been searching for Toast ever since.
Since the search for Toast began, the family got word that Toast was possibly spotted at the Red Rock Inn with two other females. They tried to check into a room but left without leaving their information. Dakota News Now states "this is the last known place where Toast is believed to have been seen. A police report has already been made." There is even a Facebook post with the surveillance video of the woman with the French Bulldog puppy.
It's so important to microchip your dogs in case they are lost or stolen. Anyone with information about Toast is encouraged to contact the Sioux Falls police or Michaela Eslinger via Facebook. Let's help bring Toast home to her family and Kane!
Restaurants That Are Dog Friendly In Sioux Falls
13 Times Sioux Falls Made it into a 'Jeopardy!' Question
If the world was divided into
Jeopardy!
and
Wheel of Fortune
people, I would be down for
Jeopardy!
all the way. It's a lot more fun, it makes me feel smart because I can retain lots of trivia, and I am a horrible speller. So
Wheel
is out, no whammies.
Recently I discovered (I mean wasted a lot of time on)
a website
that is an archive of clues that have been on
Jeopardy!
.
While digging around the archive, I wanted to find out how often Sioux Falls came up in a question (Answer) on the show. Since 1990
Sioux Falls
has been part of a question or an answer 13 times.