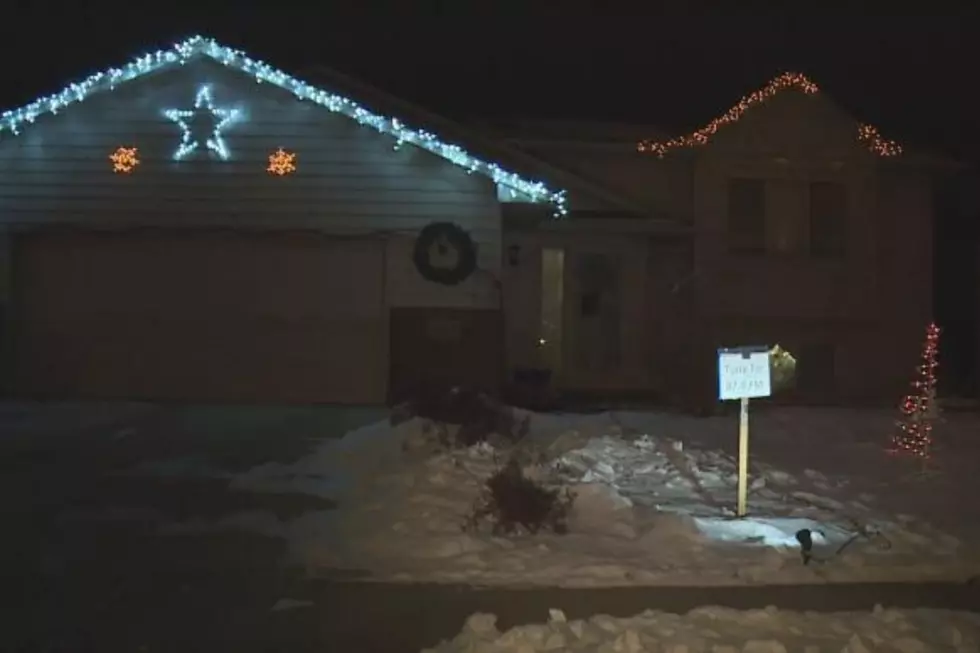 Sioux Falls Boy Creates His Own Customized Holiday Light Show
KSFY TV (with permission)
If the absence of the Western Mall Christmas has created somewhat of a void in your life when it comes to holiday lights this Christmas season, allow me to introduce you to Jacob Richards.
Jacob is a nine-year-old Sioux Falls boy that also loves Christmas lights. He loves them so much that he was inspired to make his own holiday light display for the entire Sioux Empire to enjoy.
As KSFY TV reports, Jacob, together with the help of his father have created a customized light show, complete with an accompaniment of a few Christmas classic songs that can be heard on your FM radio at 87.9 as you drive by.
This is actually the second year in-a-row that Jacob and his father have treated the Sioux Empire to their holiday light show.
Jeremy Richards told KSFY, "At first when he came to us, I first thought it was going to something simple, pretty easy and doesn't take a lot of work, and now I am wondering what we got ourselves into. We call the light show a working mess. There are extension cords all over the place. I haven't blown a fuse, so that's a good thing. Jacob has already mentioned how much bigger and better he wants to do it next year."
If you would like to add Jacob and Jeremy's customized light show to your holiday light tour this Christmas season, you can find their home at 205 West 64th Street.
Their show runs nightly from 5:30 PM to 10:00 PM. You can take a sneak peek here.
Source: KSFY TV