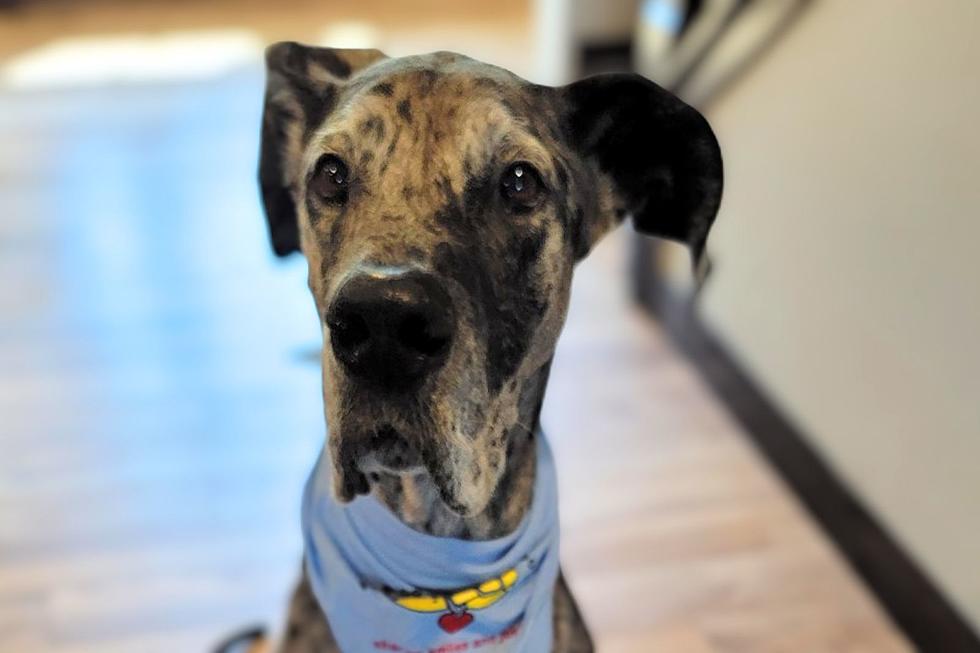 Say Hello To Sioux Falls Regional Airport's Newest Canine Team
Sioux Falls Regional Airport (via Facebook)
There have been a lot of exciting developments with the Sioux Falls Regional Airport. Besides working on the highly-anticipated parking garage, officials with the Sioux Falls Regional Airport have been updating the terminal with new food options and private areas for new mothers traveling with their babies.
Over the past few years, the amount of flyers that come to the Sioux Falls Regional Airport has consistently grown. Some of the travelers might be stressed or nervous about flying. To make traveling easier for future passengers, the Sioux Falls Regional Airport has a new team to relieve any stress. The best part? They just ask for love and treats in return!
Thanks to a partnership with the Alliance of Therapy Dogs, there will be a Canine Airport Therapy Team at the Sioux Falls Regional Airport. Officials made the exciting announcement about the newest employees in a Facebook post.
These happy pups will be at the Sioux Falls Regional Airport to say hello to flyers before their planes take off on a new adventure!
Alliance of Therapy Dogs is an organization that works with businesses across the country to bring therapy dogs to hospitals, nursing homes, and even airports. According to its website, therapy dogs and their owners with the Alliance of Therapy Dogs are volunteers. They visit airports on a weekly or monthly basis.
These volunteers come with their well-behaved pets for the sole reason of helping others smile during a stressful period like a flight delay. That being said, the programs are expanding. Some airports use many teams (owners and dogs) who take rotating shifts so that every day, passengers can see and pet a therapy dog.
There are only a few airports with access to therapy dogs with the Alliance of Therapy Dogs. Now the Sioux Falls Regional Airport is one of them!
The next time you're flying with the Sioux Falls Regional Airport, make sure you say hello to the four-legged friends of the sky!
15 Free Things to Do with Kids in Sioux Falls
"What are we gonna do with these kids?" A question every parent askes, especially in the summer. And it's always better if what you do with the kids is free.
Sioux Falls
is a small city full of big fun for all ages, and a lot of it is free. We have world-class parks, museums, live music and so much more. Here's a handy list of 15 free things for you and the kids to do in
Sioux Falls
.
The 10 Most Redneck Towns in South Dakota
Are you a 'Redneck?' I guess to some people, all of us in South Dakota are rednecks.
Not that being from the country is a bad thing, and it can be fun to poke fun at ourselves.
With that in mind, we found that the folks at
RoadSnacks
put together a list that claims 'These Are The 10 Most Redneck Cities In South Dakota.'
What is a Redneck?
The
dictionary
says that a redneck is someone
"...who lives in a small town or in the country, especially in the southern U.S., who typically has a working-class job, and who is seen by others as being uneducated and having opinions and attitudes that are offensive."
Well, a few things. First, South Dakota isn't THAT kind of 'south.' We're to the south of North Dakota, but to the north of 'The South.'
Plus that definition sounds awful mean and serious. I thought we were having fun here.
RoadSnacks leaned into the funny, Jeff Foxworthy-based version of a redneck.
Then they rounded up select data on places in SD to determine their rankings.
RoadSnacks
Redneck Criteria:
Small towns
Least amount of high school graduates
Number of bars per city
Number of mobile home parks per capita
Number of tobacco stores per city
Number of places to get fishing gear
Number of guns and ammo stores per city
Walmarts, Bass Pro Shops, and dollar stores nearby