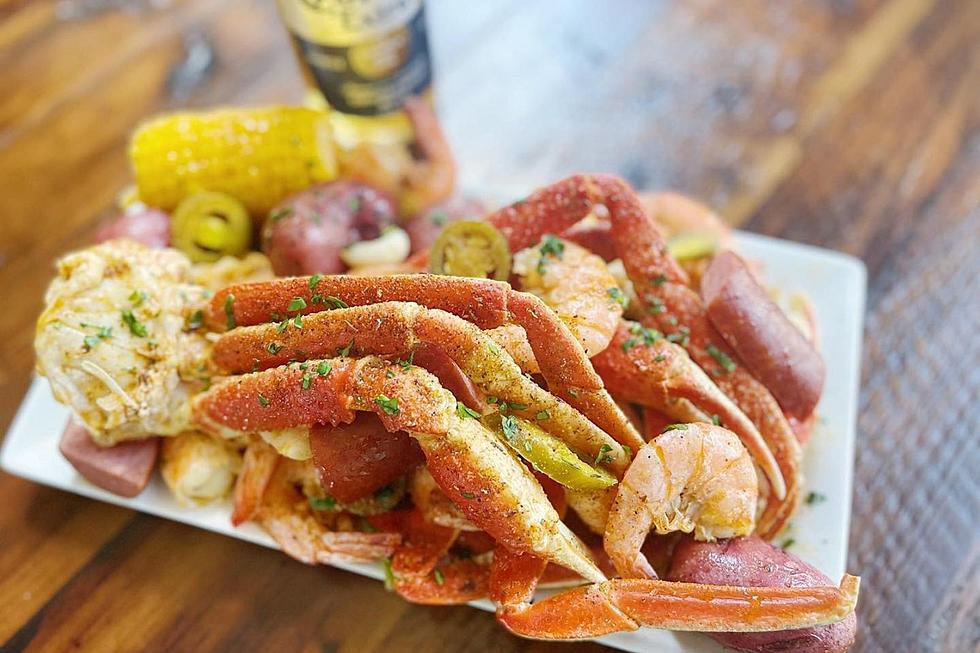 Popular Sioux Falls Restaurant Named 'Best Seafood' In Country
Swamp Daddy's Cajun Kitchen (via Facebook)
When it comes to dining out around the Sioux Empire, there is something for everyone to enjoy. From plates of pasta to burgers, you'll find a variety of foods to taste when you're in Minnesota, Iowa, and South Dakota. But probably the last thing you would think to eat in the Midwest is seafood.
Believe it or not, there are great seafood restaurants in South Dakota, Iowa, and Minnesota. There was even a seafood spot in Sioux Falls that was named one of the best in the country.
A new article from Business Insider ranked the best seafood restaurants in every state based on customer reviews from Yelp. The best seafood restaurants list from Yelp identifies "businesses in the seafood category and then ranks those spots using several factors, including the total volume and ratings of reviews. The restaurants on the list had passing health scores and were marked open on Yelp as of July 19, 2023." Surprisingly, there are a number of seafood restaurants in South Dakota, Iowa, and Minnesota. The best seafood spot in South Dakota? It's located in downtown Sioux Falls
If you love some heat in your food, then you need to check out this Sioux Falls Cajun Kitchen. By popular vote and customer reviews, the best seafood restaurant in South Dakota is Swamp Daddy's Cajun Kitchen.
This local hotspot is located on North Phillips Avenue in the Jones Building in Downtown Sioux Falls. Swamp Daddy's Cajun Kitchen menu possesses everything that truly represents the Louisiana cuisine including Catfish tacos, Chicken and Shrimp Po'boy, and my personal favorite, Jambalaya!
You're getting the taste of New Orleans in Sioux Falls!
Where are the best seafood restaurants in Minnesota and Iowa? Check here to find out!
15 Free Things to Do with Kids in Sioux Falls
"What are we gonna do with these kids?" A question every parent askes, especially in the summer. And it's always better if what you do with the kids is free.
Sioux Falls
is a small city full of big fun for all ages, and a lot of it is free. We have world-class parks, museums, live music and so much more. Here's a handy list of 15 free things for you and the kids to do in
Sioux Falls
.
32 Things to Do in Sioux Falls This Summer That Are Absolutely Free!
Sure, there are tons of things to do in the
Sioux Empire
every summer, but if your entertainment budget is small (or zero), we have the solution - actually, we have lots of solutions.
Here is a list of family-friendly (and some, just adult-friendly) events happening this summer in the Sioux Falls area that you should check out. Oh, the best part, everything on this list is FREE.