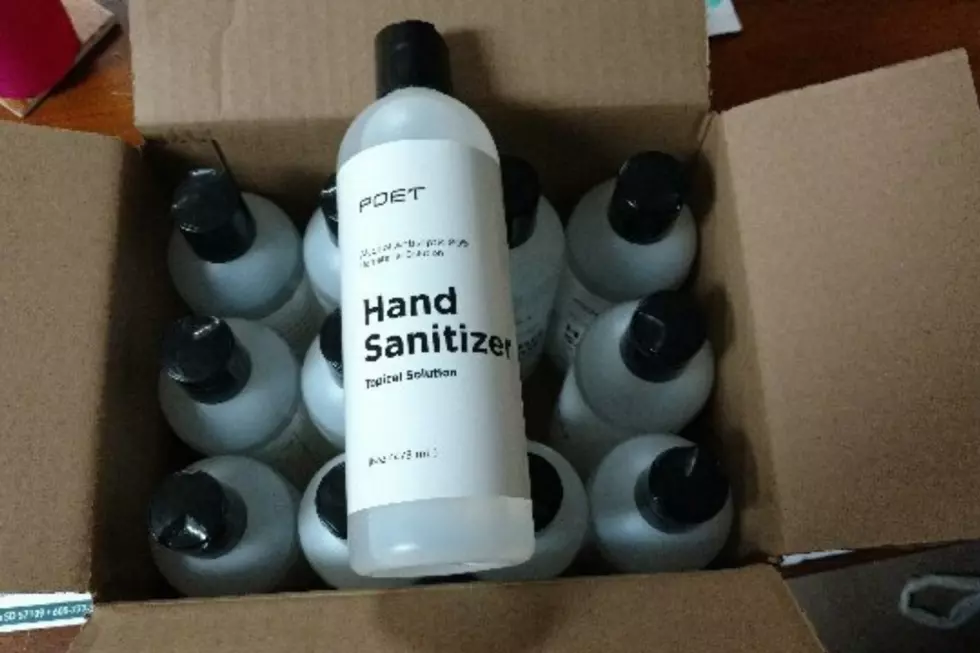 POET: From Biofuel to Sanitizer
POET
The hand sanitizer inventory around Sioux Falls is scarce. Where can you find a container on a store shelf right now? Well, help is on the way at least for the frontline workers.
In a release, this week researchers and production staff at POET have been working around the clock to produce an all-natural ethanol-based sanitizer to tackle the severe local shortage. Donations will be shared with frontline workers across the state.
That doesn't really help consumers shopping for weekly supplies but POET is donating 220 gallons of sanitizer, produced at its Chancellor, SD biorefinery, to the City of Sioux Falls and 780 16 oz. bottles to the South Dakota Health Care Coalition.  These groups will then distribute to nursing homes, assisted living facilities, firefighters, EMS, and other frontline workers. POET is also donating sanitizer to Pioneer Hospital, which provides health services to many of the POET team members who work at the Chancellor facility.
The additional supply of sanitizer comes at a critical time as cases are increasing across the state.
Enter your number to get our free mobile app
READ MORE: Here are 10 ways to help others who are struggling right now