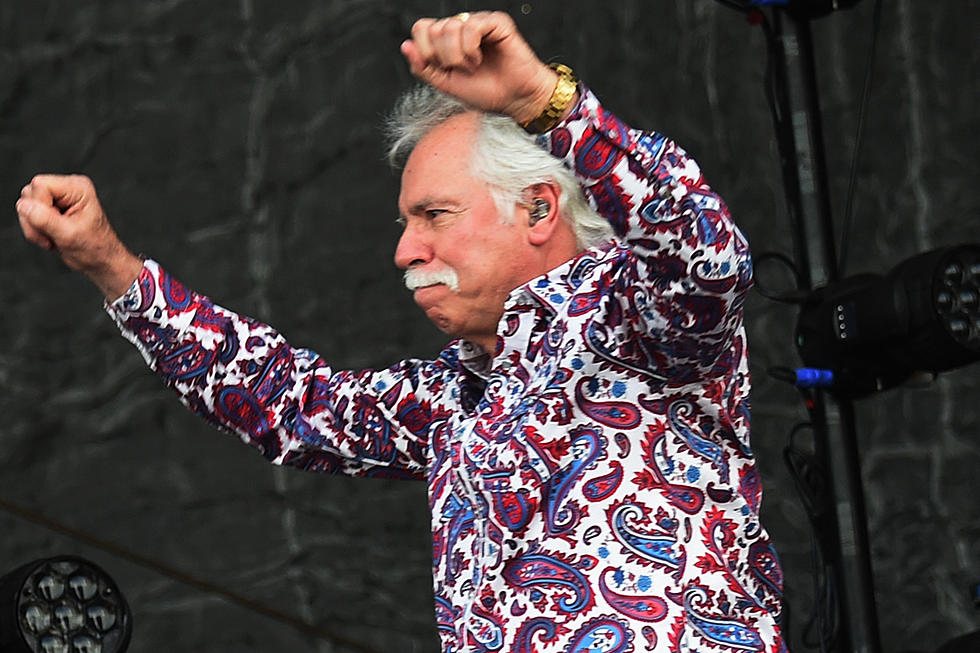 Oak Ridge Boys' Joe Bonsall Shares Update After Surgery [Pictures]
Rick Diamond, Getty Images
Oak Ridge Boys singer Joe Bonsall turned to social media to update fans about his recovery after undergoing surgery recently for a genetic condition.
The singer underwent surgery a month ago to treat a condition called Dupuytren's Contracture. According to the Mayo Clinic's website, Dupuytren's Contracture a deformity of the hand that generally develops over years. The condition affects a layer of tissue that lies under the skin of the palm, causing knots of tissue to form under the skin that eventually create a thick cord, which eventually pulls one or more fingers into a bent position. The affected fingers can't be completely straightened.
Bonsall shared his condition with fans in a social media post, and when he spoke to Rare Country in early September, he said he was doing much better after having gotten to where he could not straighten his fingers at all, to the point where he could no longer pursue his passion for playing the banjo.
The singer is very active on Twitter, and in a post on Tuesday (Sept. 26) he shared some painful and gruesome-looking photos of his hand prior to surgery alongside another right after the surgery, finishing with a photo of his hand looking remarkably well-healed a month later.
He followed with another update on Wednesday (Sept. 27), writing, "If the swelling goes away at base of little finger and Doc said it would I am back in high Cotten. Doing my excersises religiously ..."
Bonsall isn't slowing down during his recovery. The Oak Ridge Boys' always-full tour schedule includes dates from now all the way through Dec. 31, where they will wrap their touring for 2017 with two dates at the Rising Star Casino Resort in Rising Sun, Ind.
See Pictures From the Oak Ridge Boys' Hall of Fame Induction