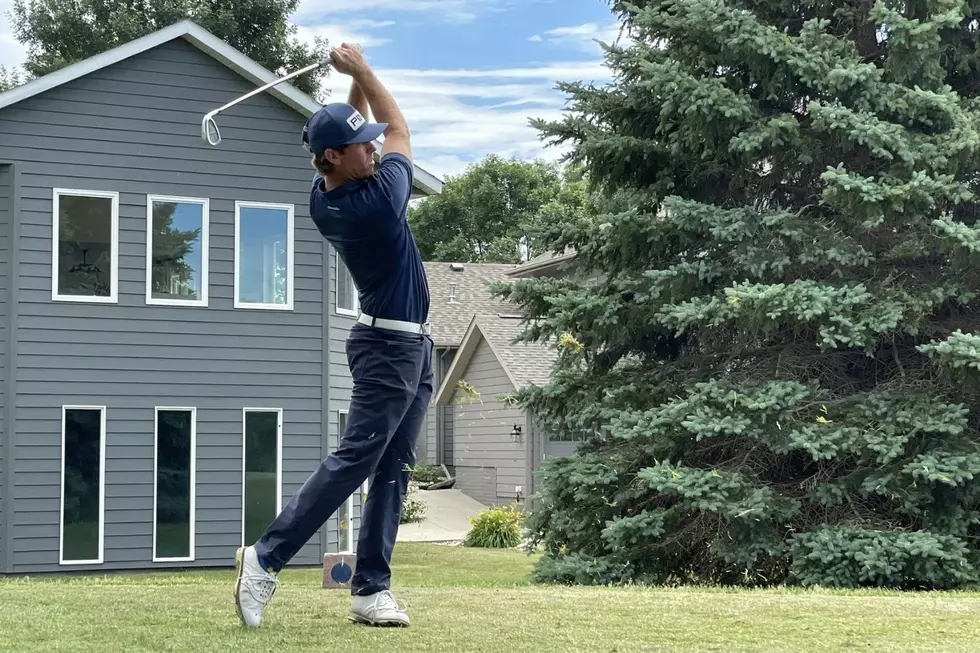 New Poll Ranks Sioux Falls 3rd Best City For These Athletes
Christine Manika (TSM)
It's no secret that South Dakota loves to play golf. Whether it's sunny and 75 degrees or a little bit of snow and hovering around 50 degrees, golfers are playing.
The weather may not be warm all year round in Sioux Falls. Despite this, Sioux Empire golfers still enjoy getting on the course as often as they can. There's even a new poll that shows Sioux Falls is one of the best cities for golf.
The Golf Workout Program website recently released a new poll that reflects Sioux Falls as one of the best locations for golfers across the country. Specifically, the city is ranked number three in the small metros for golfers.
According to the poll conducted by Golf Workout Program, research has determined that golf has reached a popularity high. This upward trend started thanks to the COVID-19 pandemic.
A record 3.2 million people played for the first time in 2021. This increase in popularity has come despite the costs associated with golf, which can be a major barrier to entry, from equipment to greens fees to club dues. Beyond cost, however, a number of other local conditions can affect how easy it is for people to keep up with their golf hobby. Researchers calculated a composite score to determine the best location for golfers, then ranked metros accordingly.
With harsh winter weather conditions, what makes Sioux Falls so great for golfers? Thanks to the number of golf courses and country clubs per capita, sporting goods stores per capita, and even a PGA Tour Champions event, Sioux Falls golfers are living large! Here are the official results from Golf Workout Program ranking the best small and midsize metros for golfers throughout the country.
Sioux Falls and the Sioux Empire in general are pretty lucky to have high-quality public and private golf courses. Golfers I know are always excited to play in South Dakota!
Sioux Falls Concerts Fall 2022-2023
Concerts are making a comeback in a huge way throughout the Sioux Empire, especially in
Sioux Falls
.
Now that the world is continuing life and adapting to the COVID-19 pandemic, artists and music groups feel comfortable enough to head back out on the road to perform. They are traveling to cities across the country including right here in Sioux Falls.
Some of the biggest names in the music industry are stopping in Sioux Falls to bring the house down with their latest hits as well as their old-time favorites.
So what concerts are happening in Sioux Falls in 2022 and 2023? Take a look at this all-star lineup to see who's taking the stage right here in our great city.
Keep in mind: Cancellations and rescheduling are common nowadays. Make sure to check with the show's venue and stay up to date on new information.
See Some of Sioux Falls' Beautiful Murals [PHOTOS]
I was in
Canton
, SD, and I happened upon a new mural.
It was really cool and that got me thinking that I know of a few murals in Sioux Falls, but I bet there's more than I realize. So, I put it out on social media for the people of
Sioux Falls
to tell me where all the murals are!
A few of them I had never seen, or never even been to that part of town, and a few of them, I drive by all the time and never noticed!
I know a few businesses have murals inside their establishments, but I decided to keep it to murals that are totally open for the public to see. No need to be 21!
So, here we go! Let's check out some of Sioux Falls' murals.
Did I miss one? Let me know!