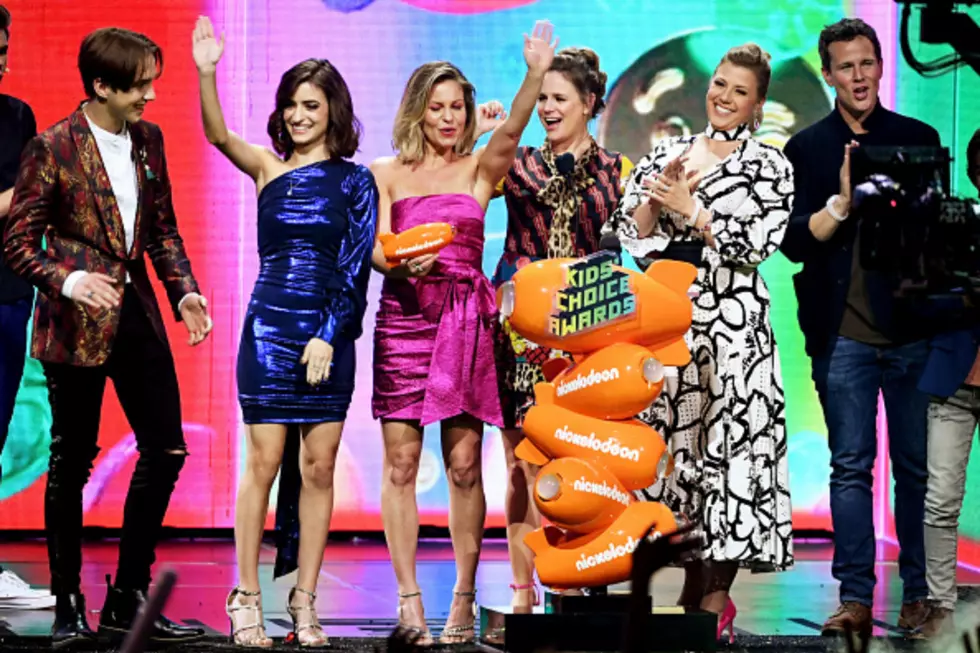 My Thoughts On Part 1 Of "Fuller House" Series Finale
Credit: Getty Images
This is a bittersweet post...it is officially the end of an era and a part of my childhood.  After five seasons, The Netflix series "Fuller House" premiered part one of the two-part series finale.
The show is a spin-off to the classic late 80s-early 90s sitcom series, "Full House."  "Fuller House" allows the audience to take a look into the lives of the famous Tanner family years later, specifically the lives of Stephanie and DJ Tanner along with longtime best friend Kimmy Gibbler.  Instead of Danny Tanner giving all the advice and hugs, it's DJ taking on this role with her own children after her husband passes away.  Stephanie and Kimmy step up to help DJ along the way at the house that started it all.
Part one of the final season of "Fuller House" leads us to the potential futures of DJ, Stephanie, and Kimmy.  For one (SPOILER ALERTS), all 3 are engaged and DJ is finally going to marry her high school love.  Stephanie also starts a new career path in the music as a songwriter, just like Uncle Jesse.  The girls are finding their own in their adult lives and it wouldn't be possible without their family.
Even though "Full House" ended the year I was born, I grew up watching the classic series. Reruns of the show would air, and I started watching the show after flipping through the channels.  This show introduced me to a new kind of family and new life lessons that I still carry with me to this day.
I am happy with how they are ending the series and legacy of "Full House."  Both series prove that life goes on, and no matter what family is always there.  The Tanner family came back into our lives because there were lessons to be learned.  But now it's our job to share our knowledge with others.
"Full House," thank you for showing me that family is always around "everywhere you look."