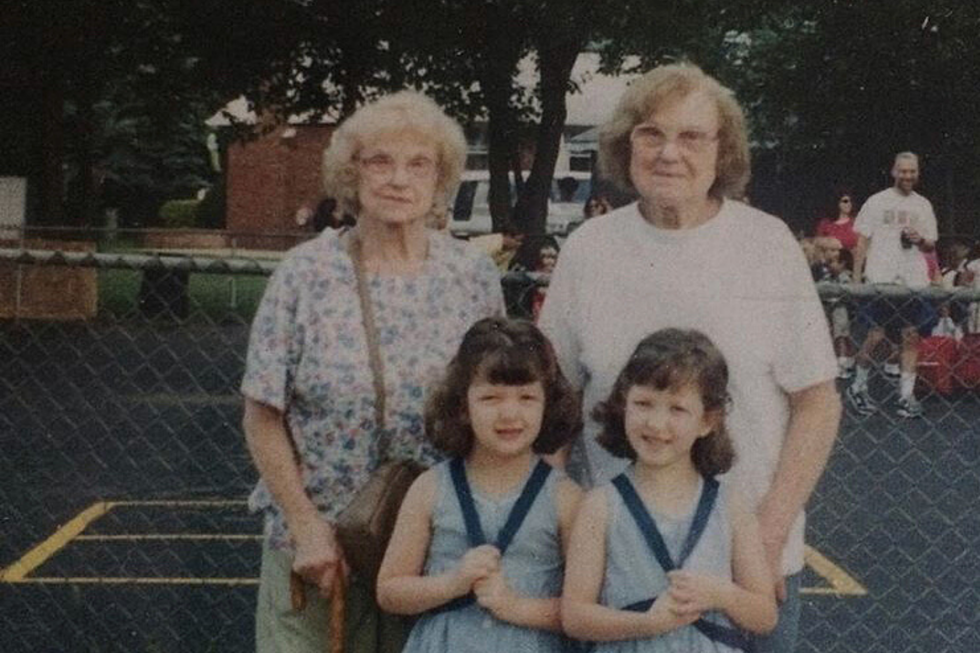 Credit: Jim Manika
Anyone who knows me knows that I am extremely close to my family.  I was even fortunate enough to know two of my great-grandmas and one of my great-great-aunts.
Aunt Angie (Auntie is what we affectionately called her) made amazing brownies! She would always bake her special treats for my classroom parties like Valentine's Day.  Besides sharing her brownies, she would always give my sister and me a little gift on Valentine's Day accompanied by a handwritten note.  Each note would always say, "Be My Valentine!"  Being a kid, I sometimes took these kinds of things for granted.  I was always super excited when Auntie made her brownies, however, I never really understood just how special those notes were until I got older.
Relationships come and go every day.  Family, however, will always be there through good times and bad times.  Like most people, when I experienced my first heartbreak I thought I'd never find love again.  Then I found the last note my Auntie gave me for Valentine's Day is one of my purses. She wrote this note a few months before she died.  It reminded me of something very important.  At that moment, I realized that all the love I will ever need will come from my family, especially those watching over me.
Thank you for always being my favorite and forever Valentine, Auntie.
Enter your number to get our free mobile app