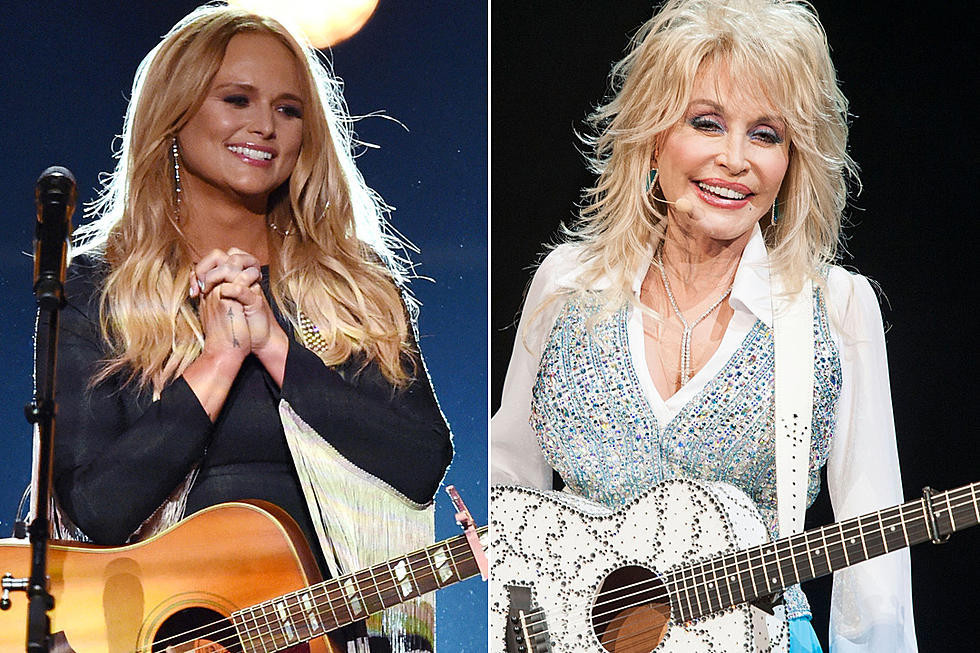 Miranda Lambert Reveals Dolly Parton's Empowering Advice
Ethan Miller / Valerie Macon, Getty Images
Miranda Lambert is one of the most trailblazing artists, male or female, in country music history, and in a new interview, she reveals that advice she received from another country superstar helped her realize she was on the right course.
The hitmaking, critically celebrated singer-songwriter tells Time that meeting Dolly Parton assured her that she was making the right moves.
"When I met Dolly [Parton], the overall message was, 'Keep going. You do you. Believe in what you believe in and don't take no,'" Lambert says. "That's how I've always lived, but it was so nice to have someone like her reassure me of that."
These Country Ladies Are Blazing Trails:
Lambert also talked about the inequity for women in country music in recent years.
"For the past couple of years, it's been skewed one way: a lack of women and songs with content from women's perspectives," she observes. "When Carrie [Underwood] and I first came on the scene, there was this whole generation of women before us. Over the past three or four years, it has been very male-driven. But I feel like it's starting to shift and people are starting to pay attention to women again, which is great, because I think it should be a good balance."
Lambert believes a better balance would affect the country marketplace in a positive way.
"Women want to hear women, because we want to know we're not alone in all of our issues, you know?" she says. "I mean, I do. I want to feel like someone's telling my story."
"Something about being together makes us a force to be reckoned with. We can get more raw and rugged than we would alone," Lambert observes. "We're set for a fall release for a record. I think it's the best writing we've ever done. We've lived a lot of life since our last record. I think it's three girls telling our story very bravely."
OUCH! Miranda's Clapback Song Is Just Brutal
Country Singers You Forgot Got Their Start on Reality TV: