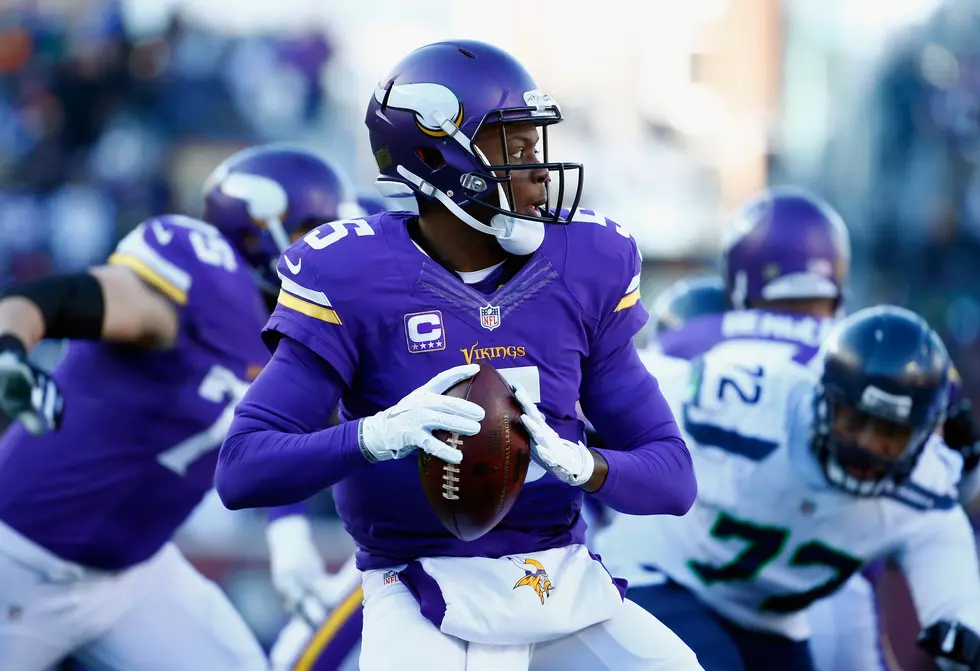 Minnesota Vikings Activating Teddy Bridgewater to 53-Man Roster
Jamie Squire/Getty Images
It's not necessarily a shock, but the Minnesota Vikings will officially move Teddy Bridgewater to the active 53-man roster.
Bridgewater suffered a career-threatening knee injury back on August 30, 2016 and hasn't appeared in a game for Minnesota since the NFC Wildcard loss to Seattle back in January 2016. Now just a matter of 15 months later, the Vikings will activate Bridgewater to the 53-man roster.
Case Keenum will remain the starter, for now, for Minnesota. Keenum has led the Vikings to a 5-2 record over his seven starts this season. Bridgewater will be the backup quarterback for Minnesota in this upcoming week's game against Washington.
I had a chance to talk to CJ Ham of the Vikings this past weekend at a remote at Cell Only in Sioux Falls. When asked about Bridgewater, Ham says that Teddy looks like his old self and is the definition of a machine. It did not surprise him at all that Teddy would bounce back from the injury and would be activated this season.
With Bridgewater's activation to the 53-man roster, his contract also hits for the 2017 season. This is the last year on his rookie deal and will become a free agent at the end of the season unless a new deal is reached prior. Minnesota opted to not pick up his 5th year option with Bridgewater battling back from the knee injury.
The activation of Bridgewater to the 53-man roster is also a sign of Sam Bradford's health not improving. Reports are that Bradford could be placed on the IR.