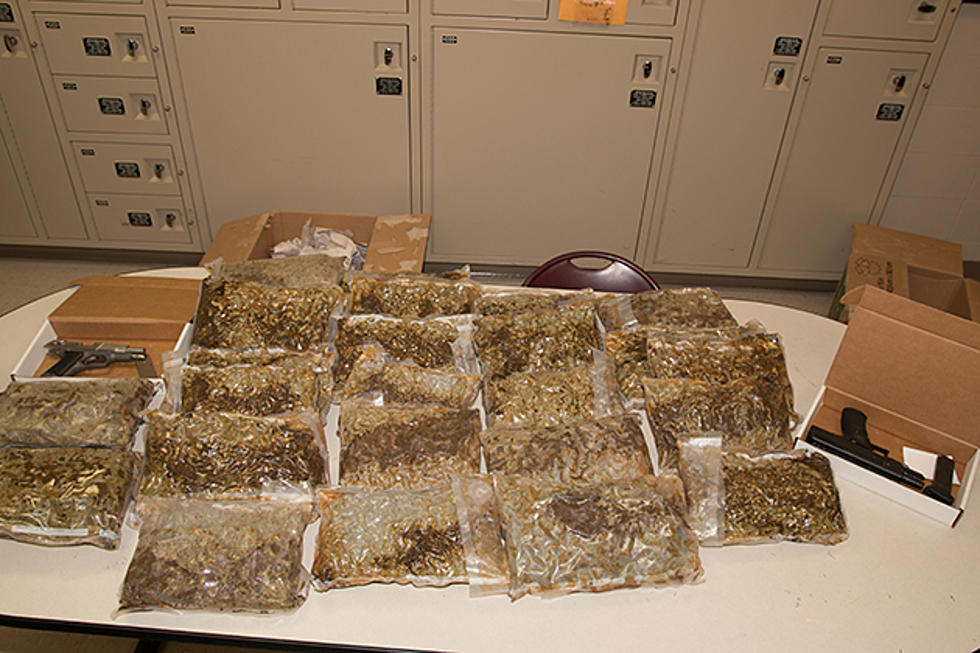 Judge Gives Mercy to Dell Rapids Man for His Role in 2013 Murder
Sioux Falls Police Department
The 22-year-old Dell Rapids man involved in a drug robbery that ended in murder will not serve any more time behind bars. Judge Bradley Zell sentenced Doug Scholten to 30 years in prison with all 30 of those years suspended.
Scholten was not in custody when he entered a Minnehaha County courtroom Friday morning. Inside the courtroom, Scholten himself said he was prepared to serve prison time. Both he and his father begged Zell to have mercy on him.
It's been more than a year since Faith Rasmussen, Kevin Rice, Austin Hogan and Trevor Kruthoff conspired to rob Sioux Falls drug dealer Jordan LeBeau at his home on Dec. 2, 2013. Scholten loaded the gun, but was not in the house when Kruthoff and Anderson shot and killed LeBeau. Prosecutors say he knew what the others were planning to do, and did nothing to stop it.
LeBeau's father Jason, who was also shot during the incident, had no words of forgiveness for Scholten when he took the stand Friday. He said because Scholten 'loaded the gun and jacked one in the pipe' he was just as guilty as the guy who went in and shot them. Later, Scholten would address LeBeau's family. Crying, he said, "I want you guys to know that I'm sorry from every being of my heart."
Scholten, who was once a drug user and easily influenced by others, has been through extensive counseling and has talked to other at-risk youth. When Zell handed down his sentence that included no prison time, the judge said he hopes Scholten is the redeeming factor in all of this. He says he now has the opportunity to save other Brian Andersons and other Trevor Kruthoffs. At 5:00 PM Friday, Scholten walked out of the courtroom a free man.
Scholten will have to pay nearly $70,000 in restitution. He'll also have to serve 500 hours of community service a year for the next 10 years.
Scholten is the fourth person to be sentenced in the death of LeBeau. In December, Kruthoff was sentenced to 40 years in prison. Last month, Rice received 60 years and Anderson was sentenced to 50 years.