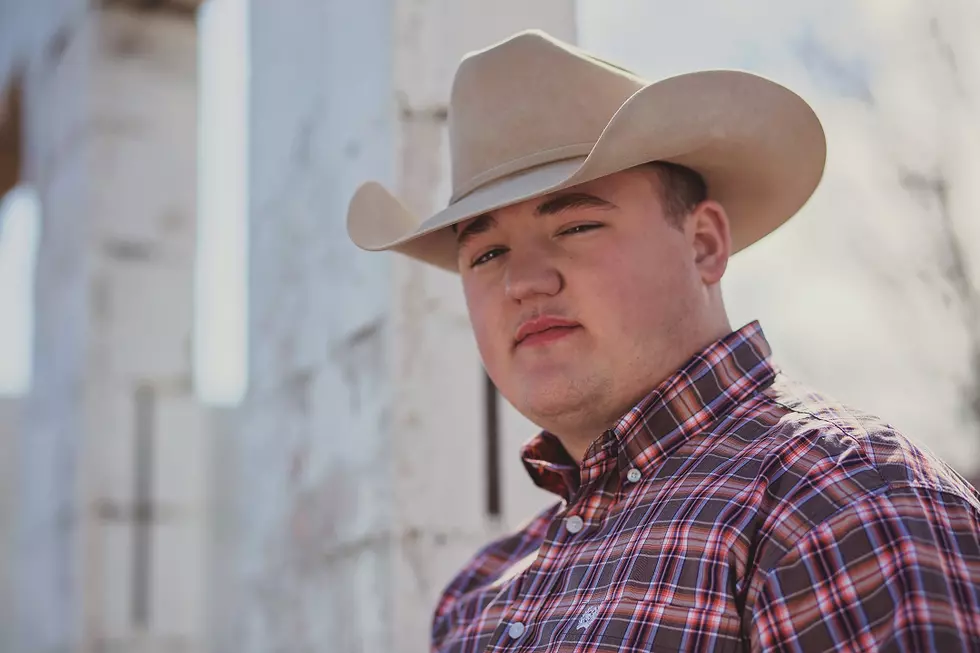 Jake Worthington Travels a 'Hell of a Highway' on New Song [Exclusive Premiere]
Courtesy of Four17 Entertainment
Jake Worthington returns with a sound that's both classic and more mature on his new song, "Hell of a Highway."
The title track of the singer's upcoming new EP, due out May 19, draws deeply on traditional country, but it's not a throwback; it's simply the sound of a contemporary country singer who is still in touch with the roots of the genre.
Wyatt McCubbin wrote the song, and when he played it for Worthington, "I guess it just hit me at the right time," the singer tells us. "The title to me means a few different things all in itself. Most people are gonna think it's a song about life on the road when they see that title, or being a musician. And absolutely ... it is one hell of a highway that we do travel on. But it's also about being in a relationship and not realizing how bad things really are at the time, and then whenever she's gone, you really do get it. I think a lot of people have felt that way, and I sure have."
Worthington was just 17 when he competed on Season 6 of The Voice, where he placed as the runner-up. Though he recognizes that competing on a reality show has positives and negatives and is not necessarily a springboard to fame and fortune, Worthington says it gave him a crash course not just in music, but in the music business that has been tremendously valuable.
"Every decision I've made afterward is because I learned something from that experience," he states. "So many little things that people don't talk about is what makes you successful, I think. Behind the scenes, all the knowledge that you have to take in and try to put a game plan together."
Now 21, the singer sounds more confident than ever, and he's coming off a run of success regionally in Texas, where he recently hit No. 1 on the Texas Regional Radio chart with "A Lot of Room to Talk," one of the singles from Hell of a Highway. The young artist admits he doesn't know how to pull together the "fractions" that country music has split into, but he's encouraged by the resurgence more traditional-sounding country music has made in recent years.
"The music's out there. It never left," he insists. "There's music out there to be bought, it just ain't gettin' bought. Part of that is because they don't know about it. But I definitely think that the tides are turning. Country music has always evolved throughout the years. I think sooner or later it'll get back to my liking in particular."
Worthington is looking forward to fans getting to hear his new music, and he's hoping it positions him for a full-length release next year.
"I definitely feel growth, and I think that's important," he states. "I think this is gonna be a great stepping stone for me to get my music out there and kind of give a good idea about me and my music."
Hell of a Highway is available for pre-order at iTunes.
Listen to Jake Worthington, "Hell of a Highway"
The Most Successful Country Singers From The Voice