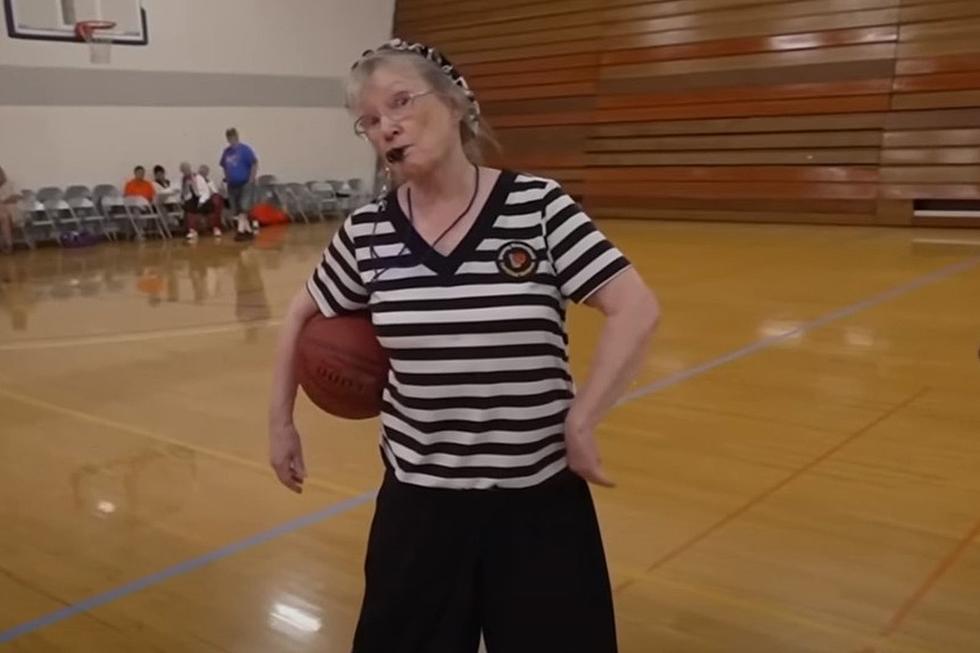 These Iowa Grannies Are Better At Basketball Than You Are [WATCH]
NBC News via YouTube
This past weekend (July 14-16) "Grannies" from across the country gathered in Decorah, Iowa, for the 18th annual Granny Basketball National Tournament. The tournament was held at Luther College and a total of 19 teams from across the country participated. These competitors prove that age is nothing but a number and you're never too old to enjoy doing something you love.
If you've never heard of Granny Basketball, this is a league that was created for women over the age of 50 to compete, have fun, and get some exercise. According to Granny Basketball, each team chooses a charity or a non-profit that they give gate receipts.
Granny Basketball is like regular basketball with a few wrinkles in the rule book. Two dribbles are allowed per possession per player, and 3 points are awarded if a shot is made underhand. Players are not allowed to run or jump but "hurrying" is encouraged. There are 6 ladies on the court for each team and the games consist of four 8-minute quarters, according to Granny Basketball.
Other than a great form of exercise and a way to relieve stress, it appears as if being part of a community is a massive benefit to the competitors in the Granny Basketball League. NBC News put together a featured story on the championship tournament and at the 1:55 mark in this video, you hear about a woman who recently lost her husband and how her teammates have been a massive support to her.
*Grab Tissues*
Granny Basketball even received some attention from one of Iowa's biggest superstars, who also happens to know her way around a basketball court. Iowa Hawkeye star, Caitlin Clark, had this to say to NPR when she heard about the Granny Basketball League.
Oh, my gosh. I might have to check them out. That's tough. That's sick. That's awesome.
It turns out it's not just the Hawkeyes who have a pretty good women's basketball program. The Lady Redbirds of Carlisle, Iowa, took home some hardware, as they were the winners of the 2023 National Granny Basketball Tournament.
Most popular grocery stores in America
QUIZ: Can you identify 50 famous companies by their logos?
How well do you know the logos of 50 of the world's most famous companies? Keep scrolling to see if you can guess which icon belongs to which brand.