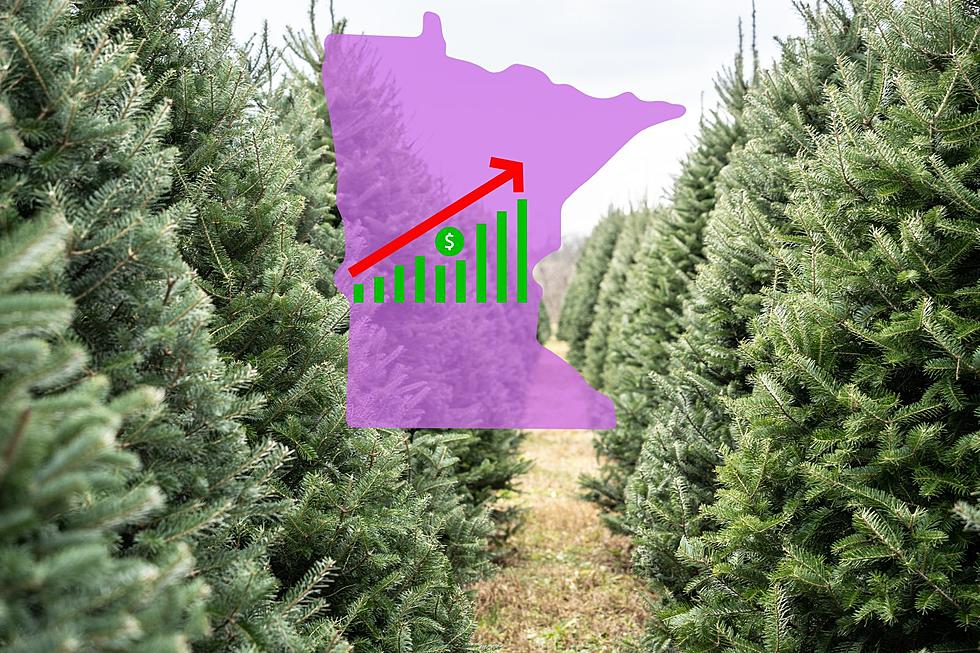 Will Minnesota's Extreme Drought Make Your Christmas Tree More Expensive?
Canva
Our dry Minnesota weather has caused many lawns to dry out and turn brown again this summer. But is the ongoing drought in Minnesota set to affect the price of Christmas trees this year?
Minnesota has been suffering through another dry summer in 2023, a trend that first started two years ago in 2021. The U.S. Drought Monitor says nearly all of the Gopher State is extremely dry, with 75% experiencing moderate to extreme drought conditions. And while that's certainly caused problems for farmers in the Land of 10,000 Lakes is the ongoing drought now set to cause a shortage of Christmas trees-- or cause them to be much more expensive this year?
The Bold North ranks 14th in the country when it comes to Christmas tree production, and while you might find a Christmas tree grown over in Wisconsin (one of the top six states) on a tree lot here in the North Star State, if you get your tree from Minnesota Christmas tree farm, there's both good and bad news about the ongoing drought.
The good news is, according to the Minnesota Christmas Tree Association, it takes a Christmas tree between 8 to 10 years to mature before they're cut, so our ongoing drought this year likely won't affect the supply this holiday season. Given that our drought first started two years ago, we shouldn't see an impact until 2028 or 2029 at the earliest.
However, according to this KSTP story, the ongoing dry weather we've experienced the past three years, IS having an effect on Minnesota Christmas tree producers, who have had been facing greater costs when it comes to watering all those trees to keep them growing, among other things.
And CBS-Minnesota noted that some farms in Minnesota have lost close to 25 percent of the seedlings they planted in the spring of 2021 due to the drought-- which could affect the supplies-- and increase the price-- of Christmas trees six to 8 years from now.
Minnesota may not be one of the top states when it comes to Christmas tree production, but we ARE near the top of the list when it comes to companies based here that have invented many things we use every day. Keep scrolling to check out some items you probably didn't know came from Minnesota.
Listen to Curt St. John in the Morning
Weekdays from 6 to 10 am on Quick Country 96.5
13 Things You Never Knew That Were Invented in Minnesota
There are a handful of things that most Minnesotans know were invented in the state, like SPAM or Post-It notes, but did you know grocery bags with handles is a Minnesota invention? Let's take a look at some other little known Minnesota inventions.