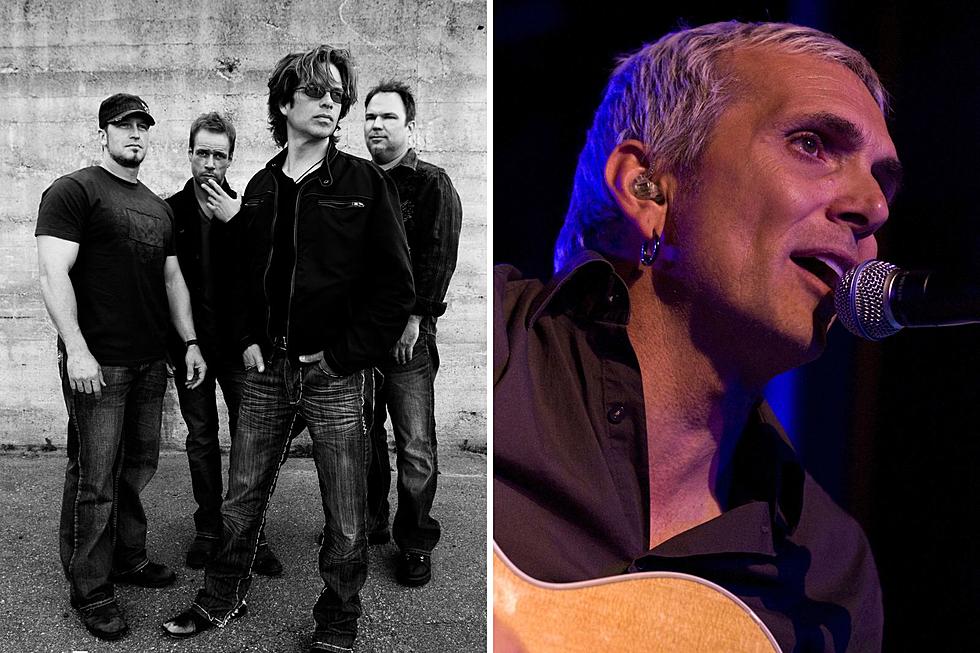 Kory & The Fireflies, Everclear Coming to Grand Falls Casino & Golf Resort
Facebook/Timothy Norris/Getty Images
One of the newest inductees into the South Dakota Rock & Rollers Hall of Fame is hitting the stage in the area in early 2024, opening for a Grammy-nominated band that has a pair of number-one singles and a top-ten album to their credit.
Kory and The Fireflies will share the stage with Everclear at Grand Falls Casino & Golf Resort in Larchwood, Iowa, Saturday January 27, 2024, at 7:00 PM.
Tickets for the show are on sale now.
Kory and The Fireflies got their start in 1994 and over the past three decades have shared the stage with more than 80 national acts including Rock & Roll Hall of Famers Neil Young, John Mellencamp, Journey, and Cheap Trick.
They have released four studio albums:
Sparks Fly (1995)
Radiate (1999)
Everyone (2002)
Love To Give (2007)
Kory and The Fireflies have also enjoyed airplay in all 50 states with singles like 'Sometimes', 'Virginia', 'Pop Fly', 'Everyone', 'She's Comin' Back Again', and 'Let it Shine!'.
Most recently they were inducted into the South Dakota Rock & Rollers Hall of Fame Class of 2023.
Headlining the January show in Larchwood is Everclear.
The band was founded in San Francisco by singer-songwriter Art Alexakis in 1992 and has released 11 studio albums since, including four (1995's Sparkle and Fade, 1997's So Much for the Afterglow, 2000's Songs from an American Movie Vol. One: Learning How to Smile, and 2000's Songs from an American Movie Vol. Two: Good Time for a Bad Attitude) that have reached gold or platinum status in sales.
Everclear has also put 12 singles in the Top 40 on Mainstream Rock, Alternative, and Adult Top 40 radio, including 'Santa Monica', which topped the Rock Chart in 1995, and 'Everything To Everyone', which went to number one on the Alternative Chart in 1997.
They also received a 1998 Grammy nomination in the Best Rock Instrumental Performance category for the song ' El Distorto De Melodica'.
In 2019, Alexakis was diagnosed with multiple sclerosis and learned that he had likely been living with the disease for nearly twenty years. Since being diagnosed, Art has donated one dollar from every ticket purchased for his performances to charities such as Sweet Relief Musicians Fund and National MS Society.
Tickets are on sale now and range from $55 to $65 (plus taxes and fees).
Top 10 Classic Rock Concert Experiences
Jeff's Album Challenge (Part I)
Jeff's Album Challenge (Part II):