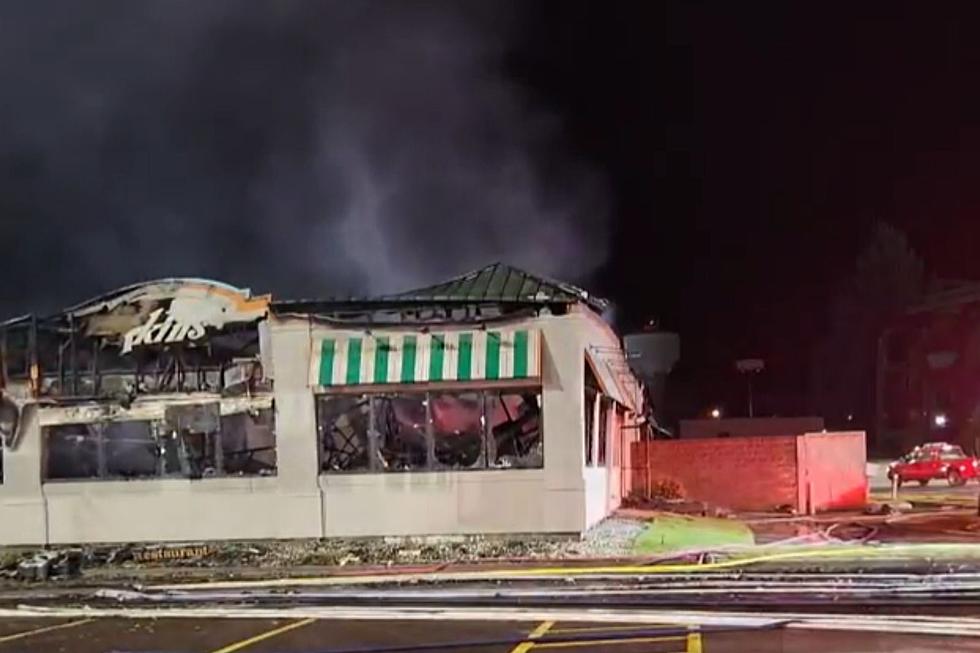 Mitchell Restaurant Destroyed by Fire Plans to Rebuild Soon
Dakota News Now (with permission)
The city of Mitchell lost one of its favorite restaurants earlier this week during a massive fire, the good news, is it doesn't sound like they will be without it for a very long time.
The Perkins restaurant located near 1301 South Burr Street caught fire just after midnight on Wednesday, (November 15). Dakota News Now is reporting that when crews arrived they could see smoke jetting out of the roof of the building. Crews entered the structure through a south door and encountered heavy fire conditions. It took nearly two hours to completely contain the blaze.
Fortunately, no injuries were reported, but the building was deemed a total loss by fire inspectors.
According to Dakota News Now, the origin of the fire is still under investigation.
Mitchell residents quickly began to rally around all the 40 fellow citizens working at the Perkins location who lost their positions due to the blaze. Most of these folks had full-time jobs. A number of other area restaurants and businesses throughout the Mitchell area are reaching out to the displaced employees to offer them opportunities to pick up work elsewhere.
Social media was abuzz immediately after hearing the word that fire had broken out inside the popular Mitchell restaurant.
The Perkins store manager in Mitchell told Dakota News Now, that the company plans to start rebuilding the location just as soon as possible.
Source: Dakota News Now
The 10 Most Redneck Towns in South Dakota
Are you a 'Redneck?' I guess to some people, all of us in South Dakota are rednecks.
Not that being from the country is a bad thing, and it can be fun to poke fun at ourselves.
With that in mind, we found that the folks at
RoadSnacks
put together a list that claims 'These Are The 10 Most Redneck Cities In South Dakota.'
What is a Redneck?
The
dictionary
says that a redneck is someone
"...who lives in a small town or in the country, especially in the southern U.S., who typically has a working-class job, and who is seen by others as being uneducated and having opinions and attitudes that are offensive."
Well, a few things. First, South Dakota isn't THAT kind of 'south.' We're to the south of North Dakota, but to the north of 'The South.'
Plus that definition sounds awful mean and serious. I thought we were having fun here.
RoadSnacks leaned into the funny, Jeff Foxworthy-based version of a redneck.
Then they rounded up select data on places in SD to determine their rankings.
RoadSnacks
Redneck Criteria:
Small towns
Least amount of high school graduates
Number of bars per city
Number of mobile home parks per capita
Number of tobacco stores per city
Number of places to get fishing gear
Number of guns and ammo stores per city
Walmarts, Bass Pro Shops, and dollar stores nearby
Gallery Credit: Ben Kuhns
Diners, Drive-ins, and Dives in Sioux Falls
In case you've never been lured into an hours-long binge of the show on
Food Network
, Guy Fieri visits places off the beaten path and tries out their signature dishes and visits with locals.
Gallery Credit: Ben Davis