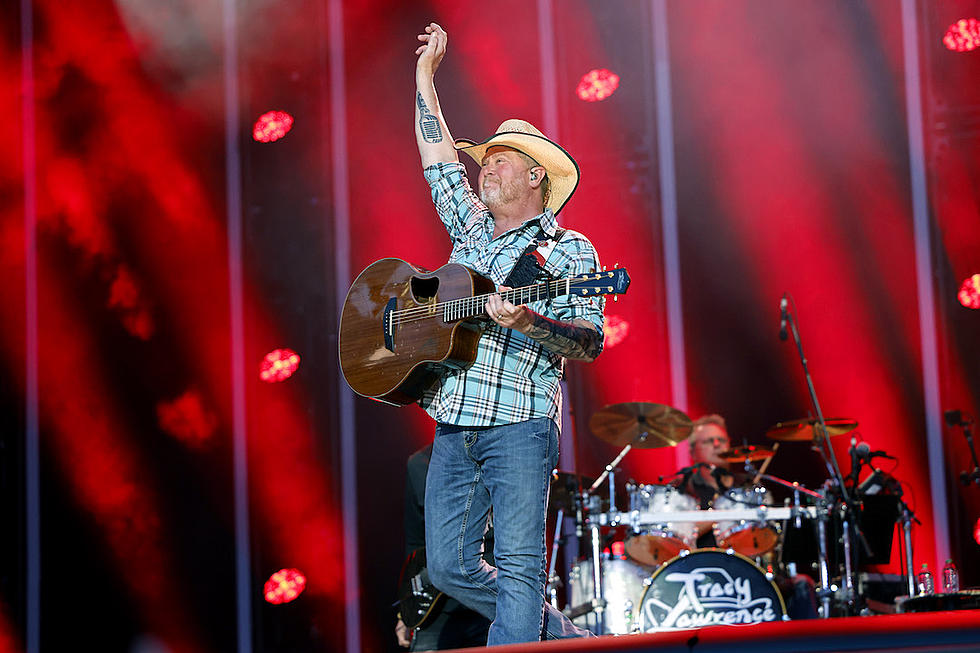 Tracy Lawrence Names the Hit He Thinks Is Due for a Modern Remake
Jason Kempin, Getty Images
With Jo Dee Messina's "Heads Carolina, Tails California" finding renewed popularity thanks to a revamped hit from Cole Swindell, and Willie Nelson's "On the Road Again" getting a summertime re-working with Jake Owen's "On the Boat Again," one thing is clear: A great song has staying power, no matter the artist and no matter the angle.
On country radio, old is new again — and that leaves room for lots of other classic hits to find new life with a modern treatment. Backstage at CMA Fest, '90s great Tracy Lawrence looked back at his own hit-filled catalog, and revealed the song he thinks is most primed for a modern update.
"I don't really know who it would be [to sing it], but I think 'Time Marches On' would be a great song to remake," Lawrence tells Taste of Country and other outlets.
"Time Marches On," which originally came out in 1996, chronicles a family's evolution through the years. A brother and a sister move together through childhood and adolescence, as their parents' relationship cools. Finally, the father of the family is "in the ground beneath the maple tree" and the mother has slid into dementia, while the brother and sister are aging adults and grandparents themselves.
Through it all, the passage of time is marked by musical references, from Hank Williams to Bob Dylan.
"The only thing that stays the same / Is everything changes, everything changes," Lawrence sings in the mournful ballad.
With those vivid milestone markers and timestamps, it would be easy for the right songwriter to craft and extension of the story, bringing "Time Marches On" into the 21st century.
"I think it's timeless. I think it's probably the best lyric I ever did," Lawrence reflects. "You know, somebody's gotta feel it. It's gotta be the right song at the right time. But I think there's some things in there that somebody could have another hit on."
In general, the '90s was an important decade for country music, and Lawrence says he expects that fans will continue to dive back into that musical era for years to come.
"I look at it like the way my generation views classic rock 'n' roll, that it has become the staple that everybody goes back to," he explains.
"You had guys like Garth Brooks and Alan Jackson and Clint Black and Vince Gill and Mark Chesnutt and Travis Tritt — they were the guys that really kicked things off in '89," Lawrence notes. "As we rolled into the '90s, the radio stations started switching to the younger country music format, and country music changed. There was a sound that was happening that was younger, and it connected with a younger generation."
7 Country Stars Who Cheated Death: