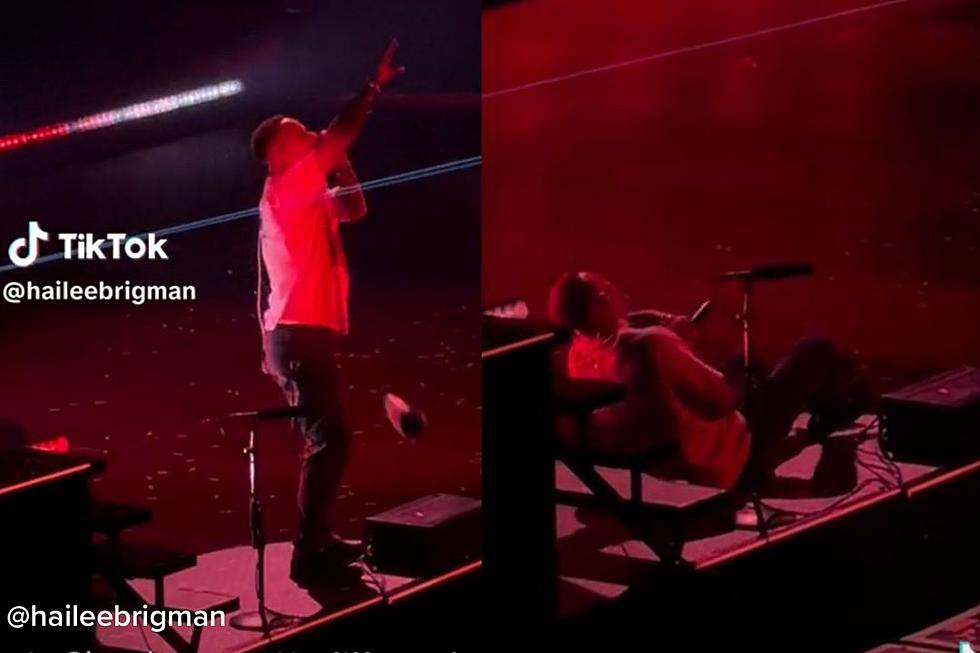 Kane Brown Proves the Show Must Go on After Taking a Boot to the Crotch [Watch]
TikTok, @haileebrigman
Evan Paul is the host of Taste of Country Nights, a syndicated radio show heard on more than 100 country radio stations nationwide, every night from 7PM to midnight. He plays the best new country music and interviews today's top stars, like Luke Combs, Miranda Lambert, Dan + Shay, Keith Urban, Carrie Underwood, Luke Bryan, Chris Stapleton, Lady A, Morgan Wallen + more! 
Kane Brown's star is rising in country music, though he already behaves like a seasoned pro. Case in point: The ACM Awards Entertainer of the Year nominee and CMT Music Awards host was playing a show in Kansas last week and had to think on his feet when a boot came hurling toward him.
During a concert at Intrust Bank Arena in Wichita, Kan., Brown was singing his 2019 hit song "One Thing Right" when a cowboy boot was chucked at the stage from the audience, striking him in the groin. It wasn't just a brush-by, either — it was one of those direct shots that end up winning the grand prize on America's Funniest Home Videos, and it looked like it hurt.
Video was captured by a fan — not the offender — and posted on TikTok:
As you can hear in the video, Brown takes about two seconds to go to the ground in pain after being struck, but keeps singing the song, though he's down-and-out on the floor.
The person who shared the video, @halieebrigman, writes:
"you good bro?!?? sorry for laughing
After the song was over, Brown acknowledged the boot, telling the crowd: "Gol-ly! Hit me with the heel! I felt that!" He then asked if the boot was expensive.
He was a good sport about it and even signed the boot and handed it back to someone in the audience. One would assume that said boot made its way back to the person that chucked it, but that part is unclear.
Brown is currently on his Drunk or Dreaming Tour which extends all the way through September.
10 Kane Brown Facts You Probably Didn't Know
In this list of 10 little-known facts about Kane Brown, you'll learn about the singer's wildest fan interaction, the story behind his first tattoo, why he was rejected by the Army and more.
See Kane Brown's Luxurious Rural Home
Kane Brown
sold this Nashville-area home for $900,000 in October 2020. Prior to selling the house, he actually let
Jason Aldean
and his wife rent it while they built their new house.
2023 ACM Awards Nominations: Biggest Snubs + Surprises
The biggest change going into the 2023 ACM Awards is that there are
seven
Entertainer of the Year nominees instead of five. Still, we found five artists who have every right to feel surprised by Thursday morning's (April 13)
nominee announcement
. See our full list of
ACM snubs and surprises
below.